More sustainability in laboratory analyses with reaction vessels made from 100 % Post-Consumer Recyclates.
Together with our long-term customer QIAGEN, we have brought these articles into series production.
Scientific laboratories generate large amounts of plastic waste from disposable products. But even in this highly sensitive area, where sterility and hygiene matter, more sustainability is possible.

QIAGEN N.V. proves this with its environmentally friendly QIAwave extraction kits, which contain up to 63 % less plastic. Among other things, reaction vessels made from Post-Consumer Recyclates (PCR) contribute to this. These were developed as part of the PÖPPELMANN blue® initiative, with which we are committed to more environmental and climate protection.

In the meantime, the resource-saving reaction vessels for analysis and sample technologies are being produced in large quantities.
Our colleague describes the particular challenges
in the project planning of these articles as follows:
"In this product area, the documentation requirement is even stricter than in other segments. The use of recyclates is only possible in certain cases. If this is the case, customers can fully rely on reliable processes, e. g. around material specifications and qualification plans. We have our own specifications for PCR materials, separate incoming goods inspections for these batches of materials, and standard qualification plans for the requalification of existing equipment."
"This has once again given the services of the Pöppelmann laboratory a special status. It checks the property profile of the recyclates in comparison to virgin material so that the products manufactured from them fully meet the high requirements of the customers. This involves more effort in the incoming goods inspection, which offers customers security and pays off in the end: In the cases where virgin material has been replaced by recycled material at Pöppelmann, the products have achieved the usual high level of quality."
Sustainable extraction kits: Reaction vessels made from post-consumer recyclate.
The PCR material reaction vessels are an integral part of the new QIAwave extraction kits, the industry's first sample preparation kits to be certified with My Green Lab's ACT label.
My Green Lab is a non-profit organisation dedicated to promoting sustainability in scientific research. In awarding the ACT (Accountability, Consistency & Transparency) label, the following criteria were considered:
the reduction of production-related environmental impacts,

the responsible use of chemicals, product and packaging contents

and packaging contents as well as the disposal of packaging.



In addition, the label recognizes that the three QIAwave products have a 35% lower environmental impact factor compared to QIAGEN's standard kits.
This makes a big difference to the bottom line, as Inga Irle from QIAGEN calculates: "A typical customer uses an average of five of our standard kits per year. The new resource-saving version saves a whole 4.6 kg of plastic in addition to 0.7 kg of cardboard."
The new, more environmentally friendly QIAwave extraction kits from QIAGEN have been on the market since January 2022 – and provide impressive proof of how more sustainability is possible even in the strictly regulated laboratory sector, as Sebastian Hannöver from Pöppelmann FAMAC® emphasises: "The reaction vessels made of PCR reduce CO2 emissions by an enormous 62% compared to virgin material. In this way, we can make a measurable contribution to more environmental and climate protection with the expected millions of applications of these products."
Thank you for the compliments!
"Pöppelmann FAMAC® has not only made a good name for itself as a competent partner in the pharmaceutical-medical sector. With the PÖPPELMANN blue® initiative, the plastics specialist is making a clear commitment to more environmental and climate protection. Together we were able to show how this is also sensible and possible in the laboratory sector with its strict hygiene requirements."

Inga Irle, Senior Global Marketing and Product Manager Sample Technologies at QIAGEN.
SUSTAINABILITY
Closed material cycle with PÖPPELMANN blue®.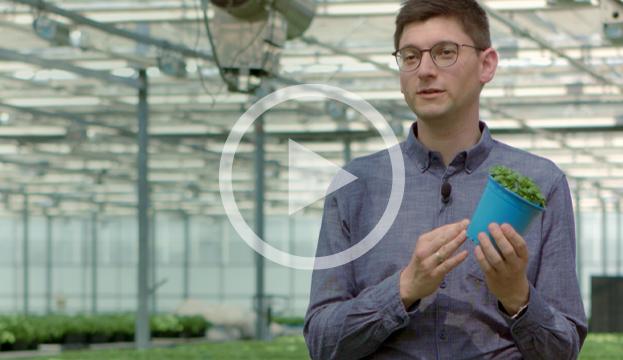 As a plastics processing company, we see it as being our duty to make our products and processes as environmentally conscious as possible. Because plastic is an enormously valuable raw material. Nevertheless, only about half of the plastic used in packaging waste is currently reused in Germany. We want to increase this quota – together with food manufacturers and trading partners, research institutions and recycling experts. With our PÖPPELMANN blue® initiative, we do our best to achieve a closed material cycle in which the plastic used comes from one and the same stage of the value chain.
More about the initiative.
This is how we practise responsibility within the Pöppelmann group:
Sustainable management has been a fundamental factor in our success for decades. The long-term added value of our actions lies at the heart of all of our decisions. This attitude is best described by the notion of "responsibility". We assume this responsibility every day anew – for our employees and the quality of our products, for the natural resources of our planet and for the region which we call home.
SUSTAINABILITY REPORT 2019
We do it. Better.
In joint responsibility for tomorrow.
CORPORATE SOCIAL RESPONSIBILITY
Thinking ecologically.
Acting economically.
CONTACT
Do you have any questions? The FAMAC® team will be happy to answer them.
On-site
Our sales representatives can come straight to your premises. Make an appointment now.
+49 4442 982-3900
Monday through Thursday: 8:00 – 17:00 p.m.
Friday: 8:00 – 15:30 p.m.
By e-mail
Twenty-four hours a day. We will get back to you as soon as possible.