GET TO KNOW US
We make the difference.
One team. One objective. One common goal: It is the men and women working for us, whose knowledge, passionate commitment, and drive for perfection make the difference. Experience exciting and entertaining insights into our daily work, get to know the different areas of competencies at Pöppelmann FAMAC®, your specialist for functional parts and packaging. – Discover who is behind our success.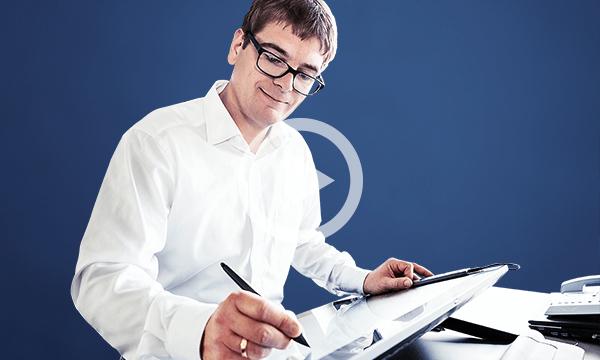 PART 9
Product design. With Christoph Majchszak.
Many innovations bear his hallmark: as a product designer, Christoph Majchszak develops new and individual product solutions for our customers. He never ceases to be inspired. In addition to specific customer requirements and technical specifications, he always keeps a close eye on the aesthetics – befitting the zeitgeist of the future.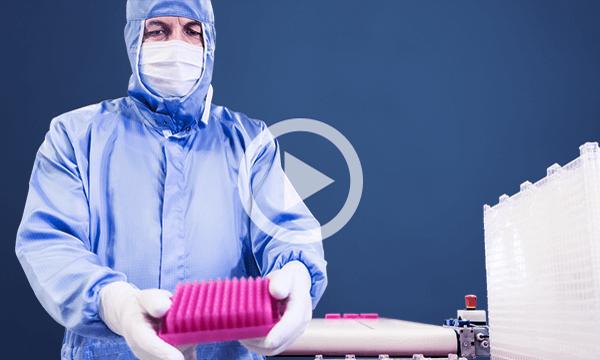 PART 6
Clean room production. With Josef Willenbring.
When cleanliness is an absolute necessity, Josef Willenbring comes into play: He works in the clean room. This is where he inspects, checks and packs plastic parts and components together with his team, under the highest cleanliness and hygiene conditions. They don't talk much with each other. But the atmosphere is excellent – in every respect.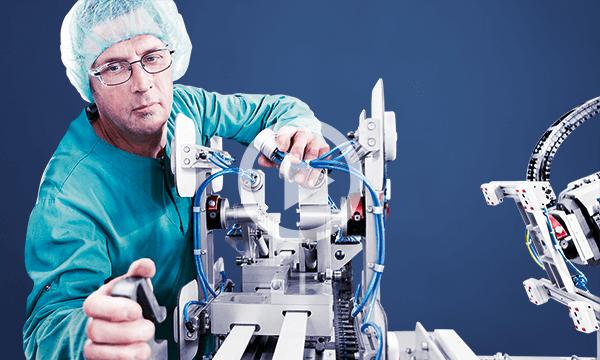 PART 3
In-Mould-Labelling. With Norbert Gerdes.
Norbert Gerdes knows his machines inside out. This routine is the result of 34 years of professional experience and is of great advantage to him. Especially when it comes to the reliable and high-speed production of leading-edge product finishes using in-mould labelling. In this process, he and his team meet new challenges every day. With one common goal: Perfect packaging.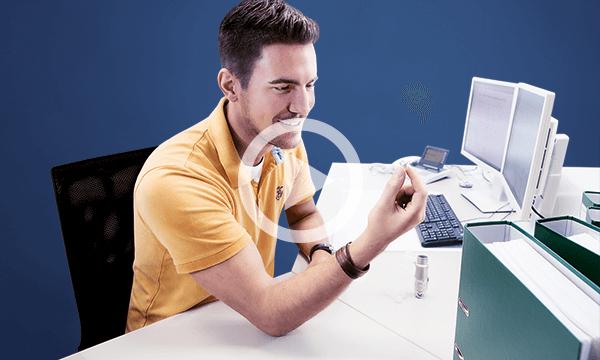 PART 8
The inhaler project. With Patrick Keim.
No matter how insignificant the result may seem, to Patrick Keim the inhaler represents a big project. With such complex demands and requirements, he needs to totally immerse himself in the topic while keeping everything under control. His aspiration of guaranteeing customers 100 % reliability right from the beginning is what drives him every day. Everything is inspected to the smallest detail to guarantee an end-product of the highest quality.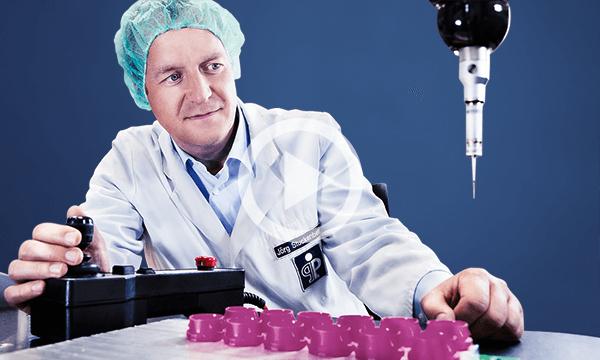 PART 5
Quality Assurance. With Jörg Stuckenberg.
Jörg Stuckenberg looks into everything in detail: He regards continuous measuring, testing and documenting as a matter of course. Each item is precisely tested down to the hundredth of a millimetre in accordance with the certified quality management system. This allows our customers to rely on a constantly high product quality, especially when it comes to serial production.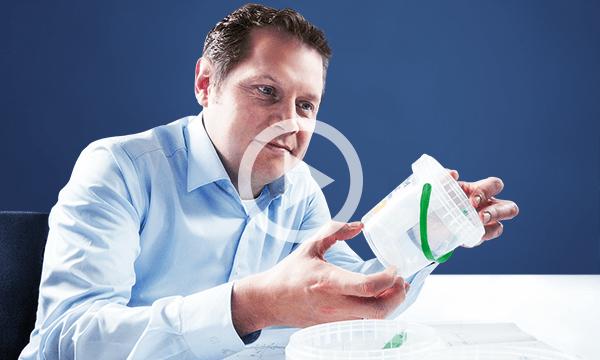 PART 2
The round bucket. With Jörg Wilke.
Jörg Wilke loves challenges. The round bucket project was a challenge in all senses of the word: from the intensive market research over the first prototypes up to the finished product. An exiting project right from the start. With a high consumer-friendly result.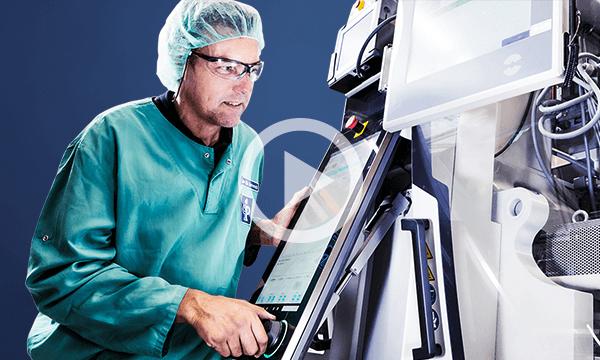 PART 7
Production. With Jan-Otto Behrends.
The interplay adds up for Jan-Otto Behrends: while monitoring the production in hall 32, he is also optimizing operational procedures. Cleanliness is always of utmost priority. Just as with his band: only if it is well-rehearsed, processes will run like clockwork. At the end, we can always offer our customers the perfect solution.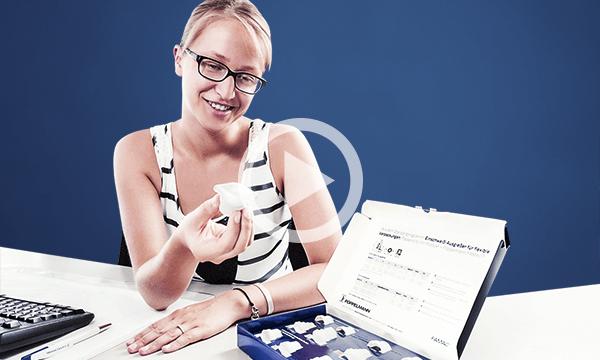 PART 4
The weld spout. With Eva-Maria Fangmann.
Eva-Maria Fangmann has everything under control: She keeps a close eye on all orders for weld spouts and is the first point of contact for customers. This allows "her guys" to concentrate fully on developing customer specific solutions in addition to the wide range of standard products. – A perfectly moulded team in every respect.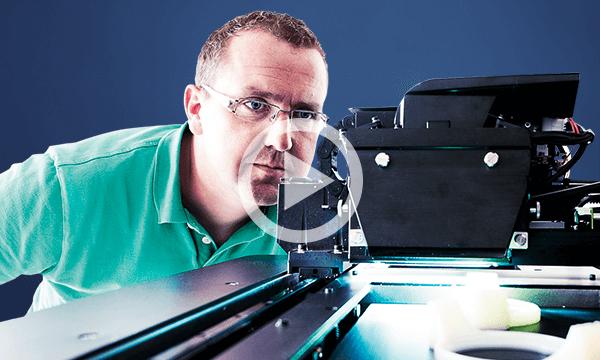 PART 1
Rapid prototyping. With Michael Rönnau.
Michael Rönnau has made his hobby to a job. He transforms customer ideas into something tangible. He transforms CAD data into prototypes in a short term. These resemble the final series component closely. From simple to complex - in a number of different materials. With Rapid Prototyping.
You might also be interested in the following topics:
Development
From development to series production.
Technologies
From raw material to finished product.
CONTACT
Do you have any questions? The FAMAC® team will be happy to answer them.
On-site
Our sales representatives can come straight to your premises. Make an appointment now.
+49 4442 982-3900
Monday through Thursday: 8:00 – 17:00 p.m.
Friday: 8:00 – 15:30 p.m.
By e-mail
Twenty-four hours a day. We will get back to you as soon as possible.