Competences
From development to series production:
technical components and assemblies as well as packaging –
customised for your application.
Our development competence applies to new technologies, products and markets. Quality, precision craftsmanship and high-tech production are the foundations of our technological leadership.
Customer-oriented and competent: short development times, targeted product optimisation and reliable process planning are our basis. You have quality and costs under control right from the start. Because with us you will find the plastics expertise you need for your project under one roof. From design to fast development tools with virtual product development and optimisation (including CATIA V5, structural calculations (FEM), filling analyses, 3D simulations and DMU visualisations) and in-house toolmaking to efficient high-end series production. A project manager looks after your interests at all times.
The advantages of development at a glance:
Target-oriented product optimisation and development.
Modern and fast CAD-controlled development tools.
Virtual product development and rapid prototyping (including rapid tooling).
In-house toolmaking with 130 employees.
Efficient production technologies.
Fully automated assembly and packaging solutions.
Everything from a single source. Quality and costs under control right from the start.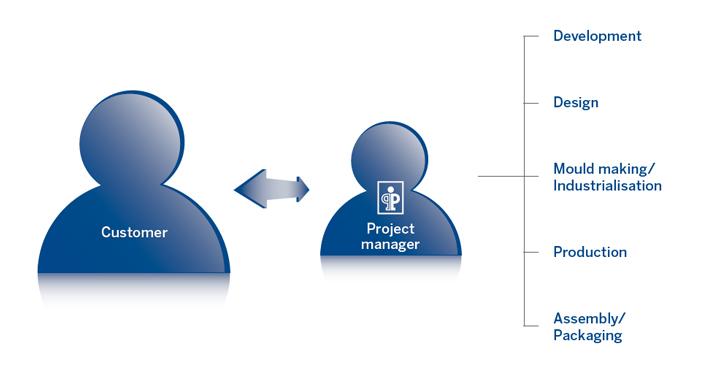 You might also be interested in the following topics:
Development
From development to series production.
Technologies
From raw material to finished product.
Quality & hygiene
100 % quality, one effect: long-term cooperation.
CONTACT
Do you have any questions? The FAMAC® team will be happy to answer them.
On-site
Our sales representatives can come straight to your premises. Make an appointment now.
+49 4442 982-3900
Monday through Thursday: 8:00 – 17:00 p.m.
Friday: 8:00 – 15:30 p.m.
By e-mail
Twenty-four hours a day. We will get back to you as soon as possible.