COMPETENCES
100 % quality, one result: Long-term cooperation.
At FAMAC® it is a standard procedure to approach every development systematically. Our certified quality management system offers you safety in every respect. This way, a cooperative partnership becomes a mutual, long-term success.
You can count on us to meet agreed quality targets.
Implementation of a quality management pursuant to ISO 13485:2016. Pöppelmann FAMAC® also carries out an inspection using 3D coordinates as well as multi-sensor measurement technology. Our quality assurance also includes the identification of opening and extraction forces and special tests for certification by an independent institute.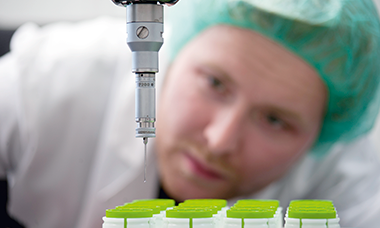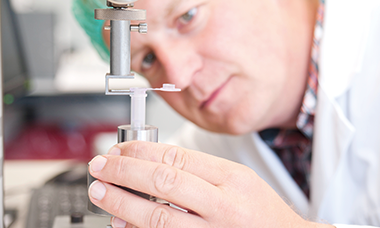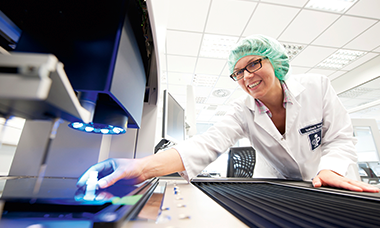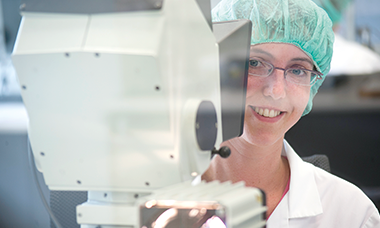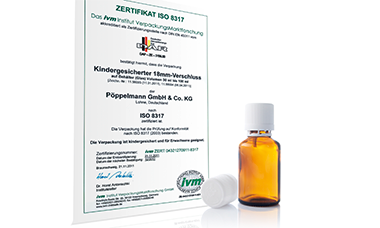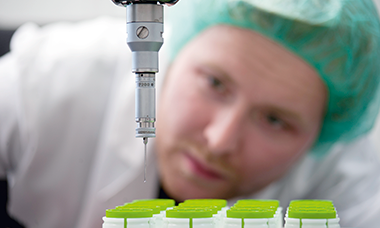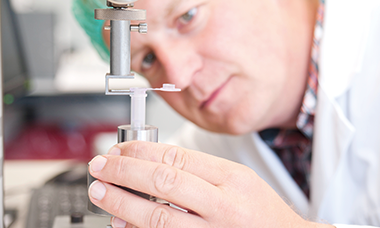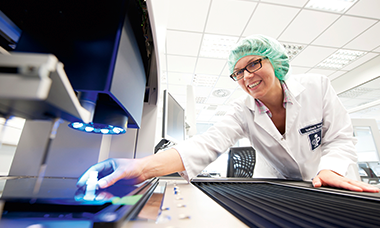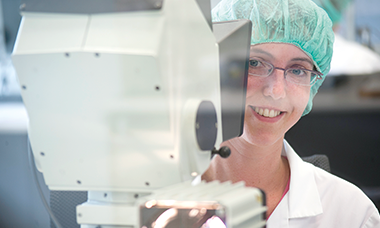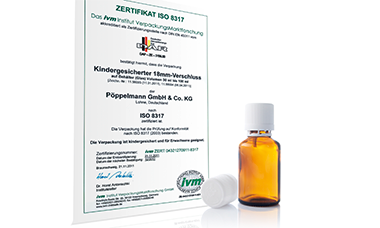 Certified safety in every respect:
BRC Global Standard
For packaging and
packaging materials
(Issue 6)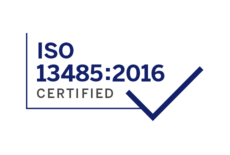 ISO 13485
Quality management system
for the design and manufacture
of medical devices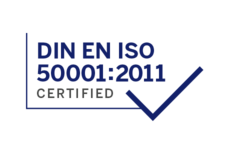 ISO 50001
Systematic
energy management
The advantages of our quality management at a glance:
Efficient.

Materials undergo goods receiving inspection using thermal analysis (DSC).
Economical. Tactile and optical measurement using 3D measuring technology.

Flexible.

Three-dimensional measurement using GOM.
Documented. In-process monitoring.
Certified. BRC Global Standard, ISO 13485:2016, DIN EN ISO 50001:2018
From development to serial production: the continuous quality management system.
The highest demands on technology and quality are met from the very beginning of component development right up to the release of the implemented and final mould. In four steps, all industrialized stages of the manufacturing process are examined, documented and qualified.
The demands on the component are laid down in the specification document and implemented using the appropriate mould concept (Design Qualification).
This step checks if the mould was produced in accordance with DQ requirements, once it's completed. Inspection plans are simultaneously coordinated with the costumer (Installation Qualification).
This phase serves to determine a safe process window. "DOE tests" ("Design of Experiments") are used to determine and document process parameters and their impact on the component. As part of this "Operational Qualification", both the performance and machine capabilities of the mould are examined.
This qualification step makes the process and the parameters of its influence as well-known as possible. The process capability of the component is determined and assessed. Once the PQ (Performance Qualification) completes, a go-ahead is given for serial production.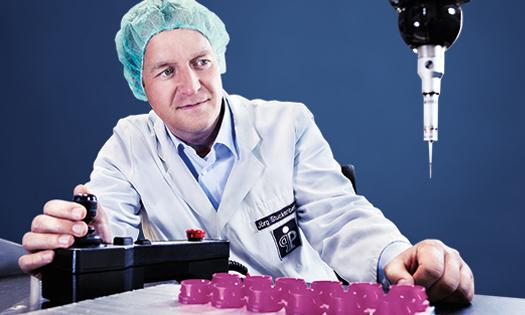 CONTACT
Do you have any questions? The FAMAC® team will be happy to answer them.
On-site
Our sales representatives can come straight to your premises. Make an appointment now.
+49 4442 982-3900
Monday through Thursday: 8:00 – 17:00 p.m.
Friday: 8:00 – 15:30 p.m.
By e-mail
Twenty-four hours a day. We will get back to you as soon as possible.