RECYCLE
Closed material loop in series production.
More environmental and climate protection through a more careful use of natural resources is one of the top issues when it comes to developing new packaging. These have to be both reliable and attractive, but also sustainable at the same time.
We have been asked to fulfil this task by our client gpi green partner international GmbH & Co. KG.
The company gpi green partner international GmbH & Co. KG produces organic, mineral and organic-mineral garden fertilisers for all crops.
The portfolio of the medium-sized company stands for sustainable and modern products of high quality. Therefore, regional raw materials are preferably used for production. For the particularly sustainable products in the range, suitable packaging was still missing.
High processing quality was important to the customer. The packaging had to run smoothly through the machines and be easy to label. They also had to be perfectly stackable.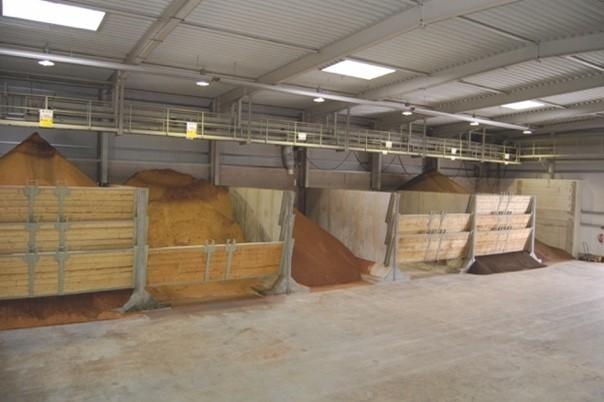 Our colleague describes the special features of the fertiliser buckets
made from post-consumer recyclate:
Our packaging made from post-consumer recyclate is the ideal packaging solution here. This sustainable packaging is available in several sizes as buckets or trays. In this example, the buckets are the most suitable.
The plastic of this universal packaging is made from post-consumer recyclate. These recyclates are obtained from the packaging waste from the dual systems. All sustainable packaging consists of at least 90 % post-consumer recyclate.
After use, the bucket can be disposed of in the yellow bag / bin. As the packaging is 100% recyclable, the material cycle is closed and post-consumer recyclate can be created again from the disposed packaging, which in turn is used for the production of plastic products.
The use of PCR recyclates reduces greenhouse gas emissions compared to virgin materials. Together, we make a measurable contribution to environmental and climate protection.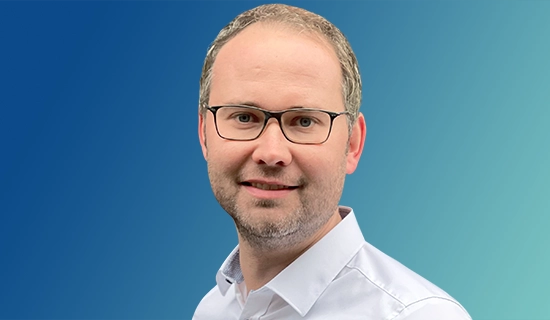 The result: packaging made from post-consumer recyclate.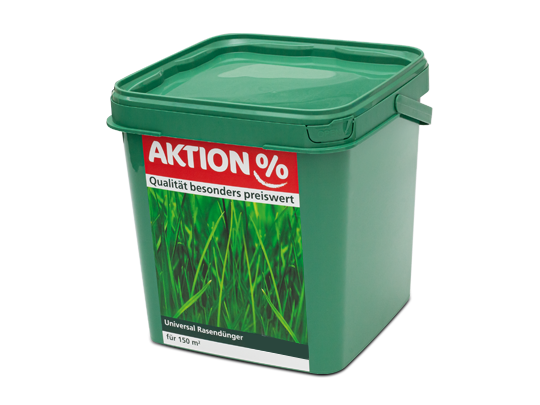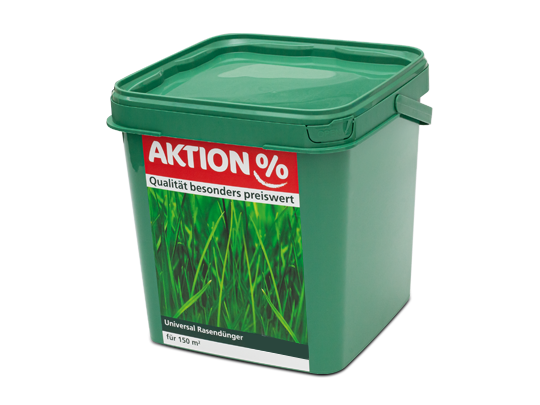 As a result, the bucket is equally convincing in terms of function and appearance:

Coloured bucket with coloured handle (rim-full volume 1,160 or 5,900 ml).

Decoration

of the bucket and lid by means of In-Mould-Labelling (IML).
This high-quality look is resistant to moisture and temperature - a great advantage in storage conditions, in DIY stores and the agricultural trade.
High recyclability, as mono-material solution: bucket and lid made of polypropylene.
Closed material loop: new recyclate can be created from the packaging after collection, which can be used for the production of new plastic products.
Thank you for the compliments!

"The universal packaging fits perfectly with our sustainability strategy and creates real added value. We could see that the recycling claim on the buckets has a positive effect - both for our customers and for ourselves."

Roland Gehrmann, Managing Director Purchasing/Sales gpi.

Thank you for the compliments!

"We were in close communication with the FAMAC® office staff, who reacted very flexibly to our wishes and distinguished themselves, among other things, through fast data transfer. Overall, we felt in good hands as a customer with Pöppelmann FAMAC®."

Stephan Dalhaus, Packaging Purchasing at gpi.
ECO-DESIGN WITHIN PACKAGING DEVELOPMENT
Let's give sustainability a seat at the decision table.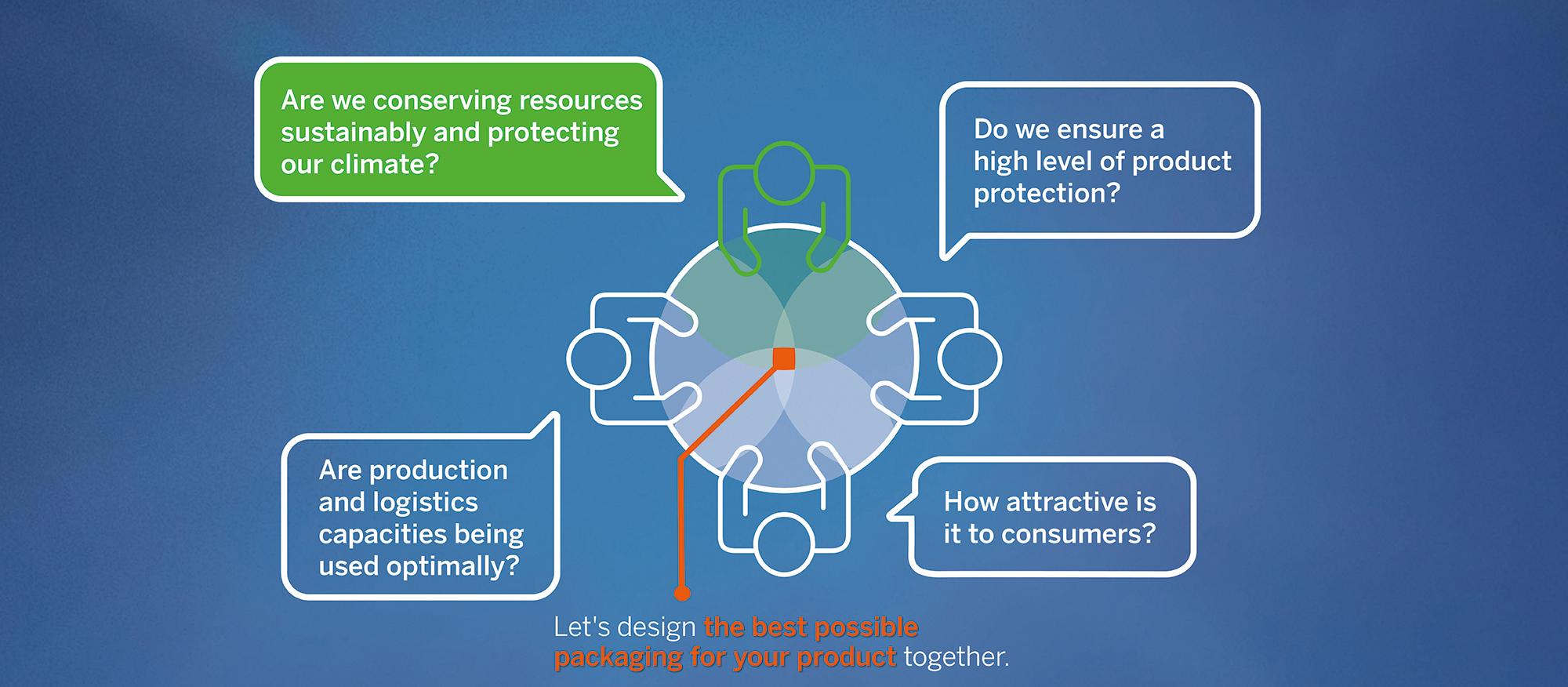 More environmental and climate protection through a more careful use of natural resources is one of the top issues when it comes to the packaging of consumer goods. Manufacturers, packaging specialists and retailers want more sustainable packaging and are therefore intensively dealing with the complex task of developing not only reliable and attractive packaging, but also more sustainable packaging at the same time.
But what is sustainable packaging at all?
This is how we practise responsibility within the Pöppelmann group:
Sustainable management has been a fundamental factor in our success for decades. The long-term added value of our actions lies at the heart of all of our decisions. This attitude is best described by the notion of "responsibility". We assume this responsibility every day anew – for our employees and the quality of our products, for the natural resources of our planet and for the region which we call home.
SUSTAINABILITY REPORT 2019
We do it. Better.
In joint responsibility for tomorrow.
CORPORATE SOCIAL RESPONSIBILITY
Thinking ecologically.
Acting economically.
CONTACT
Do you have any questions? The FAMAC® team will be happy to answer them.
On-site
Our sales representatives can come straight to your premises. Make an appointment now.
+49 4442 982-3900
Monday through Thursday: 8:00 – 17:00 p.m.
Friday: 8:00 – 15:30 p.m.
By e-mail
Twenty-four hours a day. We will get back to you as soon as possible.