You should not only know technologies,
but also be able to use them.
Our aim is to develop solutions of higher quality for our customers' products and to implement them both efficiently and economically. In doing so, we focus on solutions that cause as few greenhouse gases as possible. Our goal is to achieve climate-neutral production by 2039. We don't avoid challenges and are always breaking new ground together with our customers. We react quickly and flexibly to a wide range of requirements at all times: with the help of our own mould-making department, state-of-the-art automatic injection moulding machines, various technologies such as 2C injection moulding, MuCell or formed-in-place PUR foam gaskets (FIPFG) and welding technologies. This page provides an overview of many of the technologies used at Pöppelmann.
2-Component Liquid Silicone Rubber
Pöppelmann uses injection moulding of 2-component liquid silicone rubber (LSR) for components with very high tightness and temperature requirements. The process shows excellent properties in the compression set test, good weathering and ageing properties as well as UV resistance. The 2C LSR technology enables the application of different materials onto each other in a reliable and fully automatic process. For this production process, we use high-precision tools with different annealing temperatures for the hard component (thermoplastic) and the soft component (LSR). Precise temperature control ensures that the silicone vulcanises at the optimum time and that both components form a covalent bond.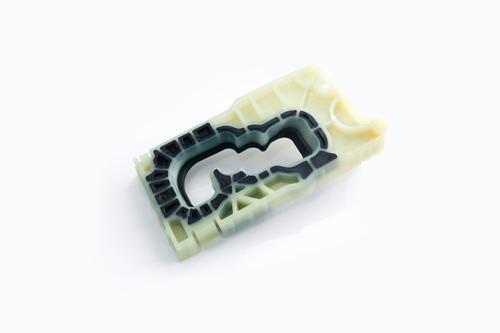 2-Component Injection Moulding
Pöppelmann uses two-component injection moulding to bond different plastics (thermoplastics), thus creating complex multi-functional parts. The material properties of two different plastics are bonded together in 2C injection moulds. For example, it is possible to combine hard with soft plastics or reinforced with slip-optimised plastics. Furthermore, multicoloured parts can be produced and even the interlocking connection of two non-adhesive plastics can be achieved. Therefore, a single high quality component can be produced cost-effectively while satisfying a wide range of requirements in terms of functionality and design.
3D Printing
In the development of a product, we use 3D printing to produce demonstration and functional samples. Small series can also be produced by Pöppelmann in series quality. Following the additive manufacturing process, we can also carry out conventional finishing work or paint the component if requested. In total, we operate with four manufacturing processes.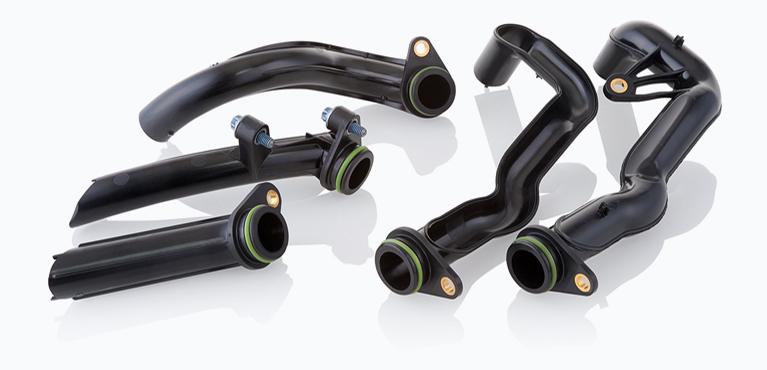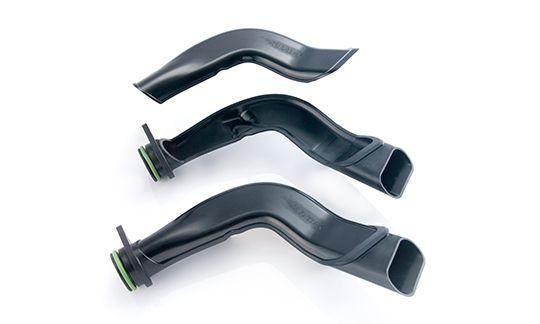 Hot-Gas Welding
If complex component geometries cannot be created in a single injection mould, the geometry must be divided and the individual components then re-joined.In the case of components with a demanding geometry where high strength and a high level of technical cleanliness are both required, hot gas welding proves particularly effective for joining two components together. In the hot gas welding process, the components to be welded are heated with nitrogen at the joining section. The plastic melts and the parts are joined together under pressure. ​
The process has special advantages: In contrast to mechanical welding, this thermal welding method produces no particulate matter. Oxidation of the material is avoided by applying inert gas in the weld area.
Thermal damage to the plastic is thus excluded. Alongside cleanliness, the high strength of the welded joint is an advantage of the process. Another plus: The hot-gas welding process can be used for a variety of technical materials. The process is moreover also suitable for complex 3D geometries.
In-Mould Labelling
By means of in-mould labelling, the plastic product is labelled directly during the moulding process. To do this, a robot positions the printed decorative film (often just 50 µm thin) directly in the mould. It is affixed there and back-moulded with the component material. When the injection moulding process is ready, the label and moulded part become one inseparable unit with a continuous surface.
Since moulding and decoration take place in one operation, the logistical effort of providing intermediate storage is eliminated. The significant time and cost savings render the use of in-mould labelling particularly economical. The process also impresses from an environmental point of view. Recycling IML-decorated cups, buckets, boxes and other plastic items is straightforward if the basic material for the label and product is the same.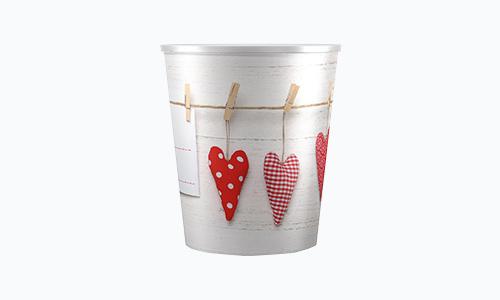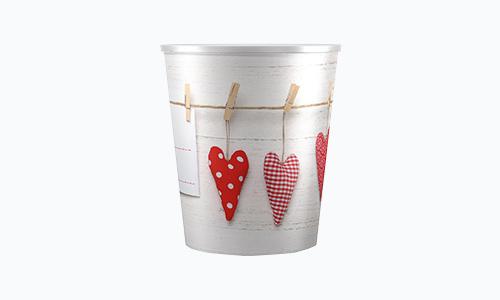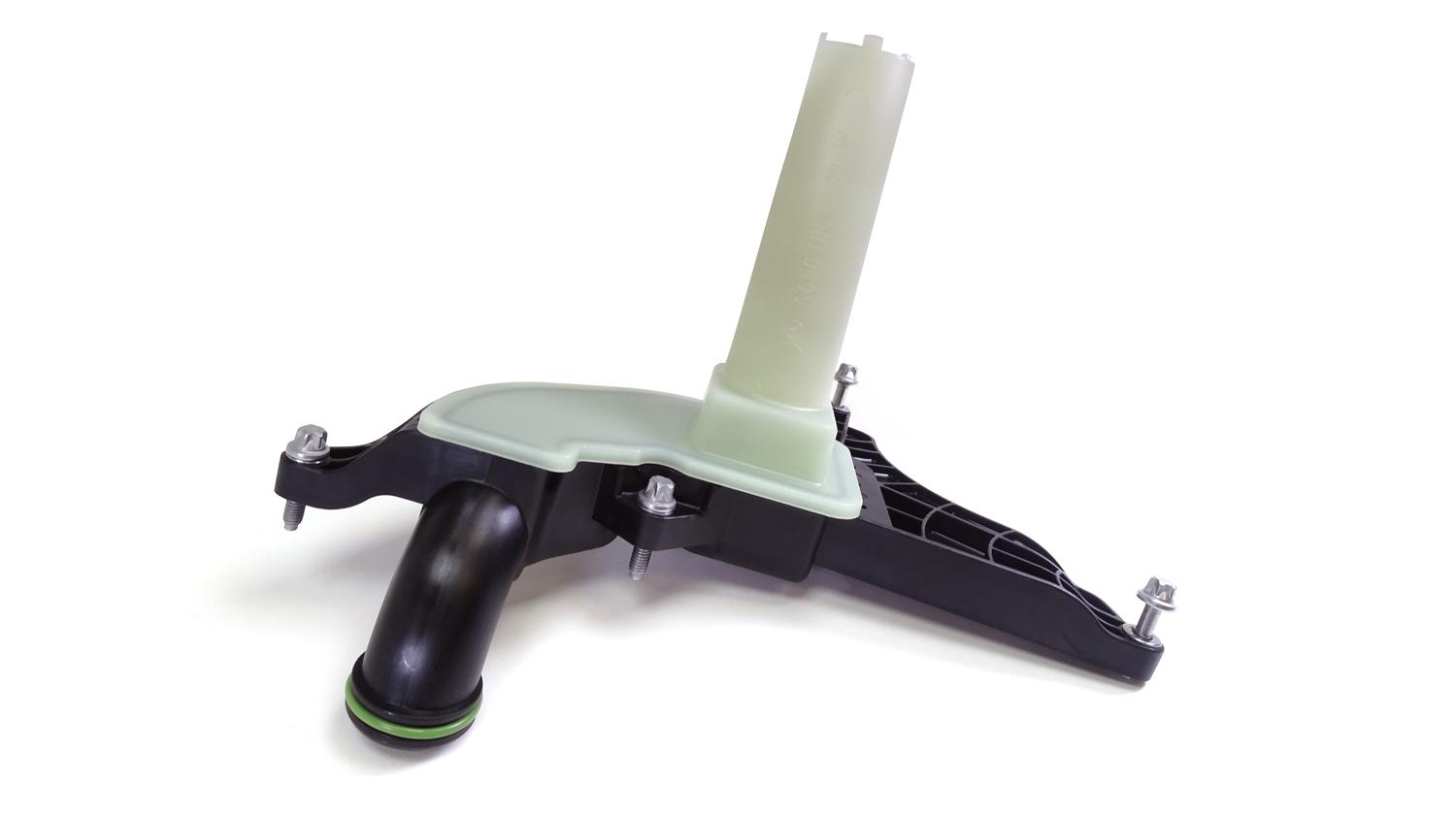 Laser Welding
If complex component geometries cannot be created in a single injection mould, the geometry must be divided and the individual components then re-joined.
Laser welding is particularly suitable for 2D geometries and is used in conjunction with quasi-simultaneous welding, or with radial welding in the case of round objects. In laser welding, it is necessary for one component to be made of material that is transparent to laser and the other component to be made of material that absorbs laser energy.
The laser penetrates the transparent material and causes the plastic to melt on the adjacent absorbent material. The heat that is generated is transferred to the upper welding part so that both plastics fuse together.
Organic Sheets
Organic sheets consist of prefabricated semi-finished products made of continuous glass fibre impregnated in polymer. Depending on the contour, they are cut to size, heated and formed directly in the injection mould. Organic sheets are particularly suitable for flat, large components and applications subject to high mechanical stress, such as crash test relevance. The low density and short process times of organic sheets are making them increasingly popular, especially in the automotive industry, in aircraft design and in safety technology. This is because organic sheets have significantly lower component weight. Especially when compared to metals, the components can be up to 50 % lighter. Another decisive advantage of organic sheets is the uncomplicated integration of a wide range of functions. The corresponding areas are simply injected onto the feeder, eliminating the need for additional, time-consuming post-processing steps.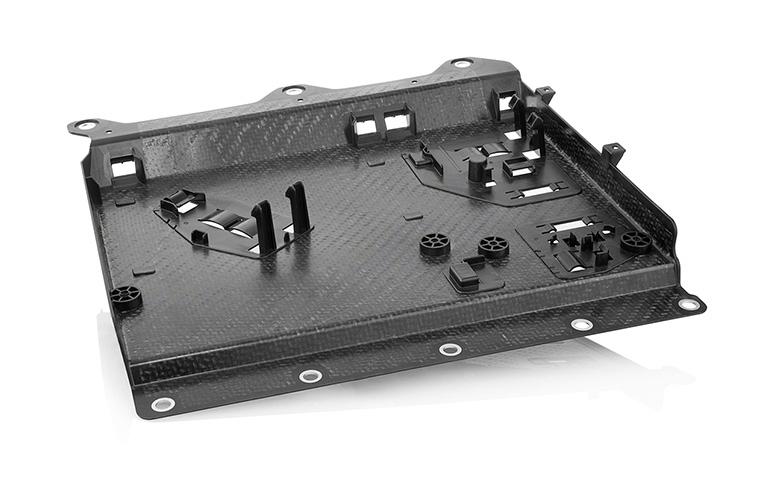 PUR Gaskets
Seamless, perfect fit and long-lasting: Pöppelmann produces highly sophisticated injection-moulded technical parts with formed-in-place gaskets made out of PUR foam. PUR gaskets never lose their shape and fit perfectly, even in complex geometries.
In the foaming-in-place process, the gasket is created in the moulded part right where the gasket seat is. This is performed by a mixing head, which is guided by a CNC-controlled robot that inserts a PUR strand directly into the moulded part's seal groove. This strand expands and provides a perfectly fitting gasket after a reaction time of just a few minutes. This is of particular advantage for components with complex geometries of the gasket.
The PUR gasket foam consists of a dual-component mixture. Through the selection of raw materials and process parameters, the gasket's elastic properties plus temperature and chemical resistances can be adapted to the various requirements.
Technical Cleanliness
Many systems that have complex technical requirements are very sensitive to contamination. Compliance with the increasing cleanliness requirements is therefore becoming an ever greater issue, even in the production of technical plastic parts. The aim here is to keep the risk of contaminating sensitive technical components as low as possible.
In production, we have the possibility to manufacture plastic parts under standardised conditions, depending on the requirements and the number of pieces. This enables us to have better control over external influencing factors such as people, the production environment and the machine.
Pöppelmann takes measurements in its in-house laboratory during series production to check for technical cleanliness. In this process, reference parts from production are washed, the proportional particles are collected in a special screen, and then they are evaluated and documented according to the categorisation.
To be able to meet more stringent requirements of our customers, we can produce the components in a clean room with special air filtration systems. For even more cleanliness, we also have the possibility to produce in a cleanroom.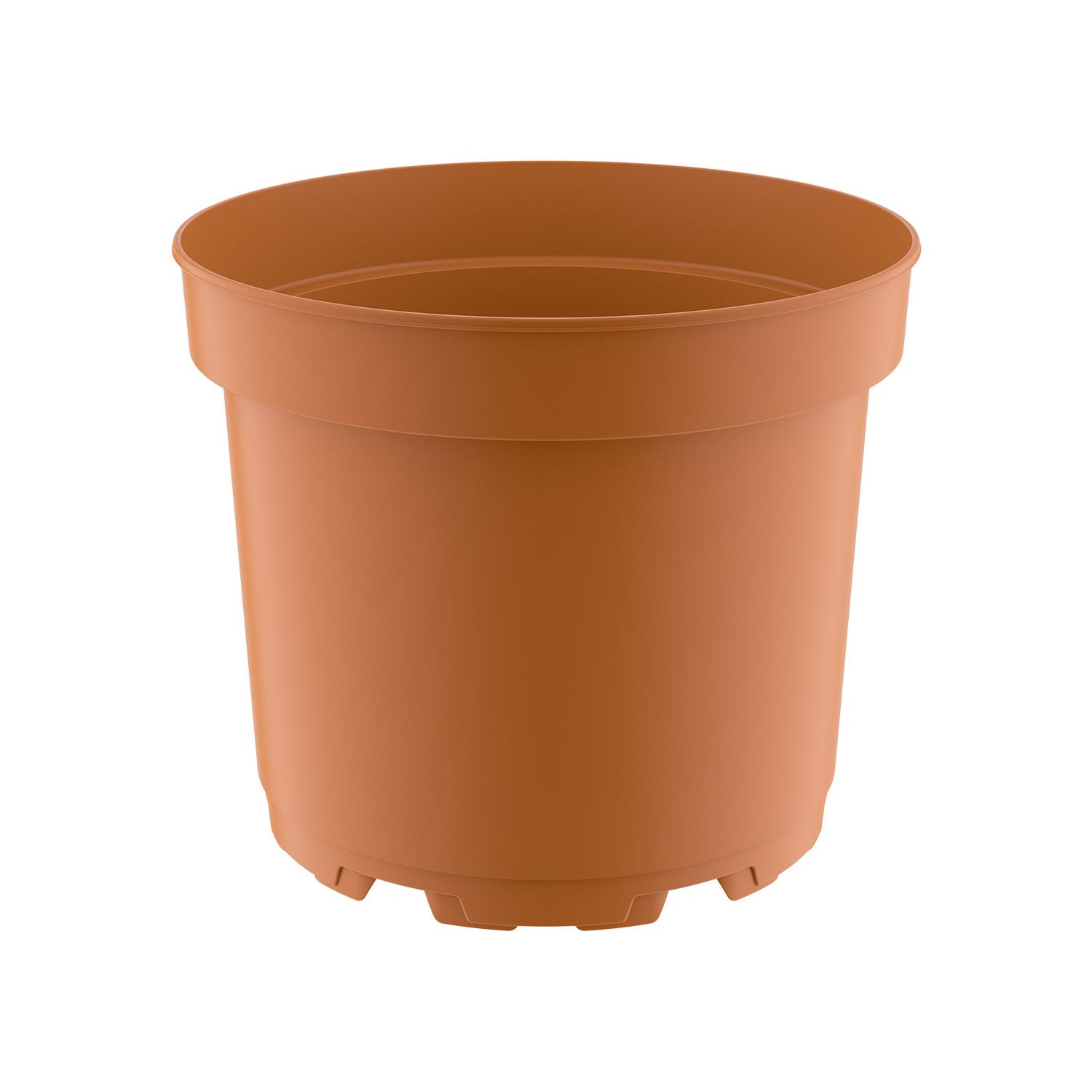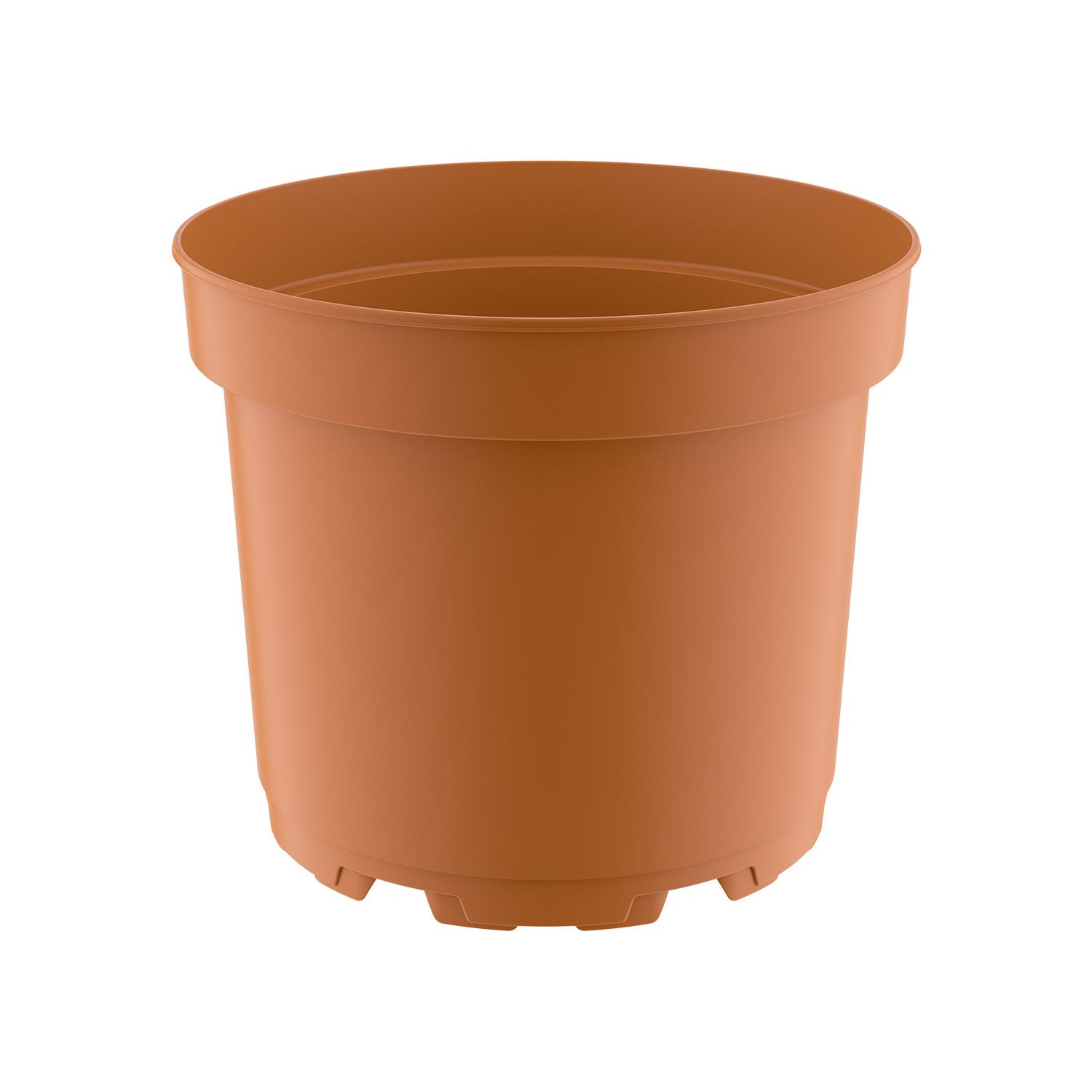 Thermoforming
In the thermoforming process, a plastic film is heated so that it can be shaped in the mould under the action of a vacuum. The already prefabricated items can then be separated from the film using a die-cutting tool. Pöppelmann manufactures the necessary films in-house and is therefore able to produce even unusual materials and colours. Moreover, the thermoforming process enables the production of particularly thin-walled series of items.
Physical Thermoplastic Foaming
When physically foaming with ProFoam® and MuCell, a microcellular structure can be formed in the component by injecting nitrogen directly into the plastic melt. The resulting weight reduction is a significant advantage. This also offers many additional functional benefits, such as improved dimensional stability of The MuCell process is mostly used for large component dimensions and can often enable a weight reduction of around 10 % compared to solid material production.the moulded parts or the reduction of sink marks. ​
ProFoam® can also be used with small screw diameters and is therefore ideal for thermoplastic foam injection moulding of smaller components.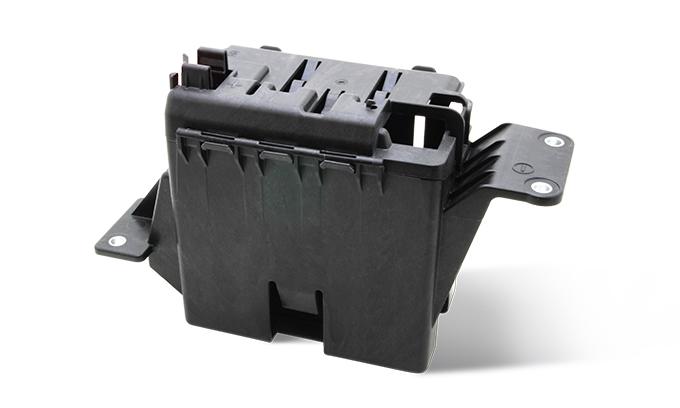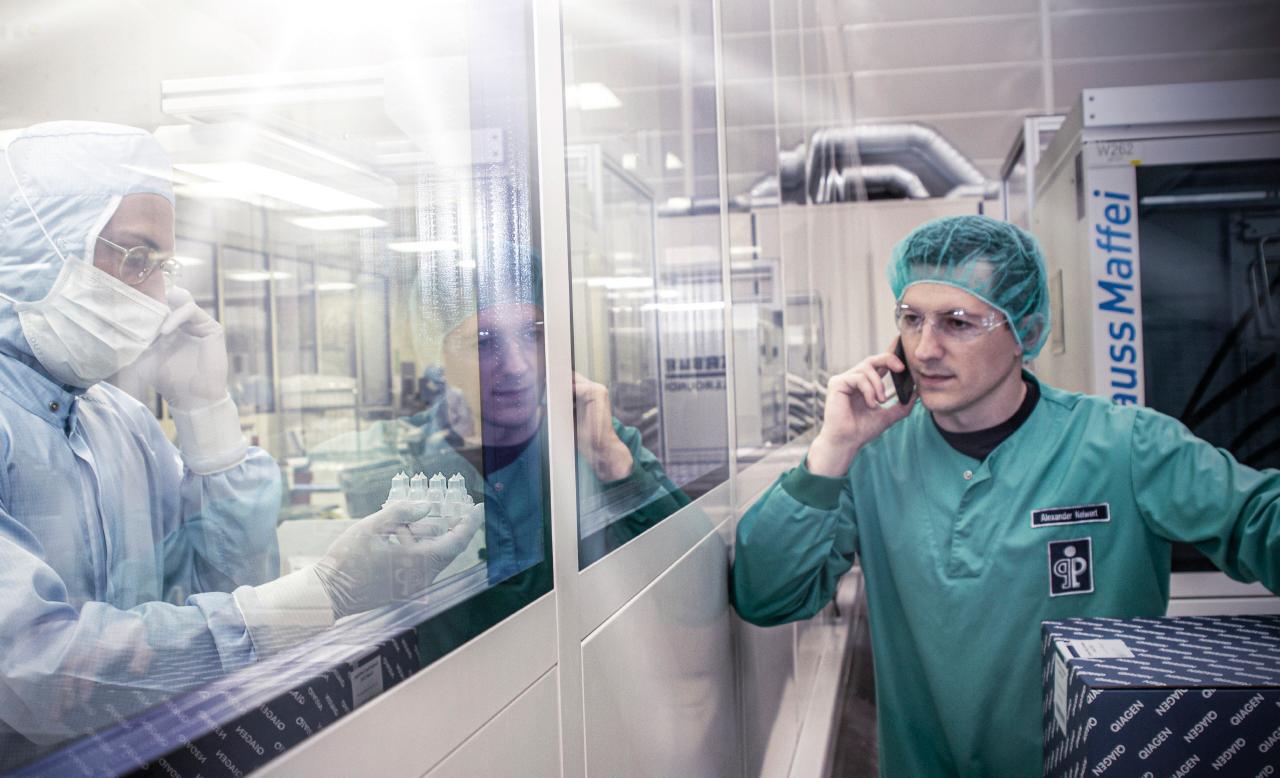 Cleanroom Production
Especially for the medical and pharmaceutical industries, Pöppelmann produces plastic parts and assemblies in the highest standards of cleanliness under certified cleanroom conditions (DIN EN ISO class 7, GMP Standard – C). Filter systems guarantee particle and germ contents in accordance with DIN EN ISO 14644 – Class 7 and Class C of the EC GMP guideline, i.e. less than 350,000 particles/m³ down to a size of 0.6 μm and less than 100 nucleating agents/m³.
Ultrasonic Welding
If complex component geometries cannot be created in a single injection mould, the geometry must be divided and the individual components then re-joined.
In ultrasonic welding, one or more plastics are joined together at the joining section. Mechanical vibrations cause friction at the joining section. This friction creates the heat necessary for welding and the plastics are joined together under pressure. Ultrasonic welding is particularly suitable when fast process times and high process reliability are required. Another advantage is that no additives or solvents need to be used.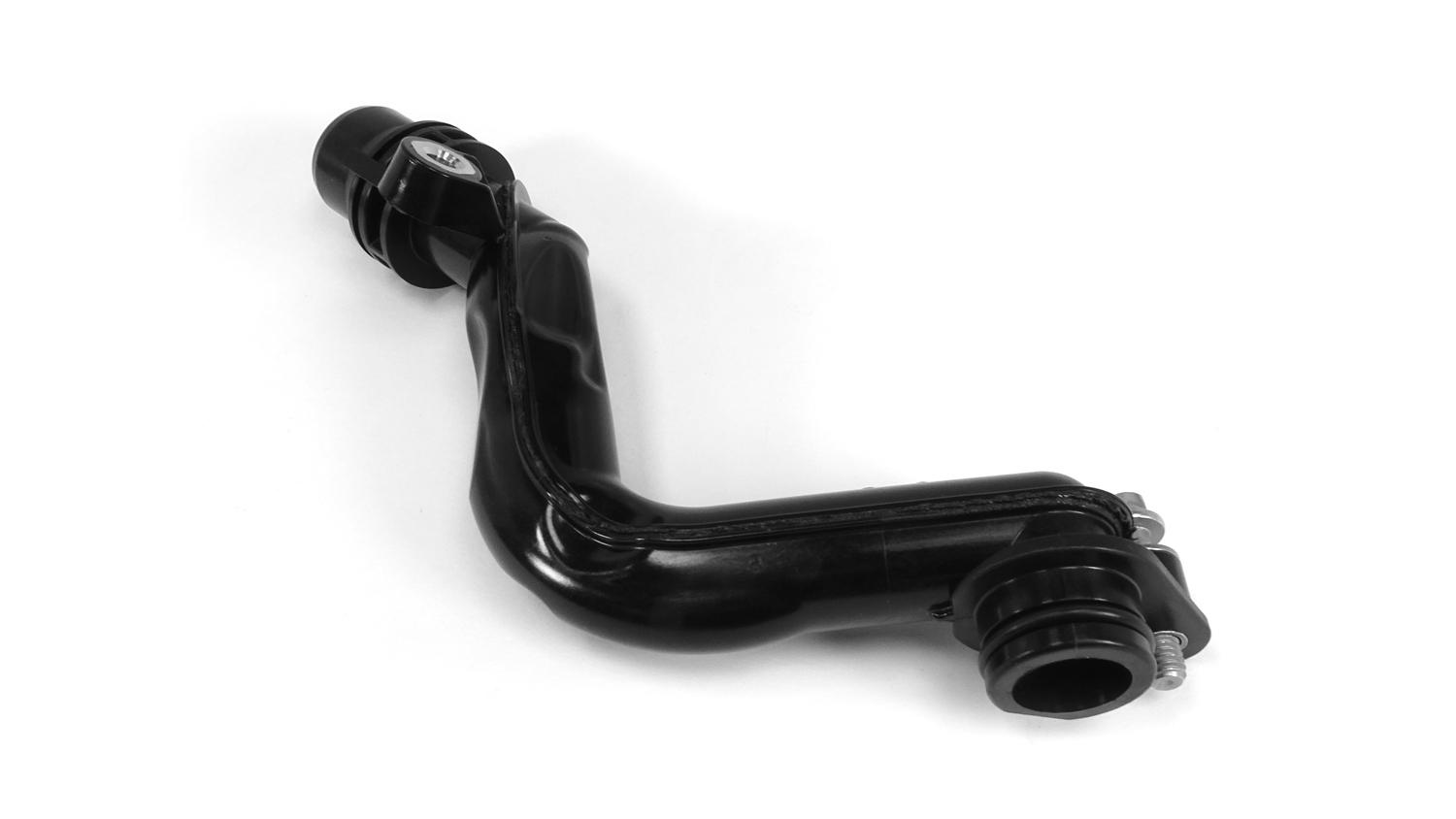 Vibration Welding
If complex component geometries cannot be created in a single injection mould, the geometry must be divided and the individual components then re-joined.
In vibration welding, two plastic parts are heated up using friction and simultaneously joined together under high pressure. The resulting weld seam is impermeable to media and boasts superb pressure stability. Moreover, the joining process can be automated well and is therefore very easy to control and reproduce.