CONSERVATION OF RESOURCES
The future belongs to the circular economy. This is the consensus.
Our shared responsibility for our planet and future generations has given rise to fundamentally new economic principles in the 21st century. One of these principles is: the future belongs to the circular economy.
After all, the path to a true circular economy is one of the key strategic challenges both for our company and for the plastics industry as a whole. For this reason, we at Pöppelmann have been setting ourselves the task of shaping the shift from linear value creation to a circular economy for many years.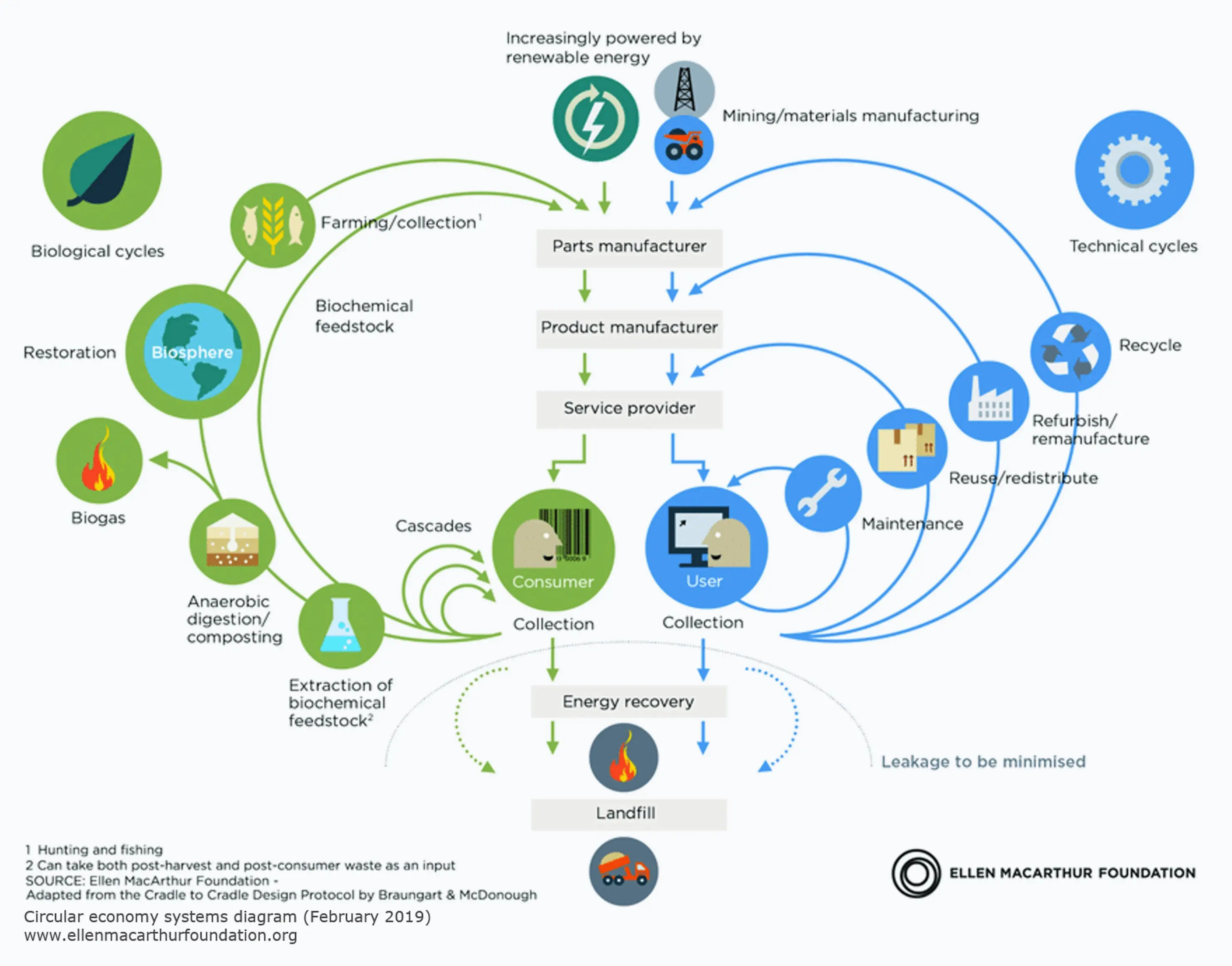 The end is always a new beginning: our blue cycle is based on nature's green cycle.
What exactly is meant by circular economy?
A look at this diagram will help you understand. Here we see the symbolic representation of two raw material loops – one in green, the other in blue. This diagram is based on the Ellen McArthur Foundation's Circular Economy model. The colour green denotes the biological cycle of organic raw materials, whereas blue symbolises the technical cycle of materials such as metal or plastic from production to recycling.
The circular economy is a model of production and consumption in which existing materials and products are shared, leased, reused, repaired, refurbished and recycled for as long as possible. This prolongs the life cycle of the products. In practice, it means that waste is reduced to a minimum.
In our field of work, when we talk about product concepts for a true circular economy, we are primarily referring to the outermost blue cycle called "recycling".
How we implement PÖPPELMANN blue® in our divisions:
Our innovative solutions from all business divisions that ensure a more resource-saving use of the valuable material, plastic, have long since been implemented in series production:
100 % recyclable plant pots made from PCR (post-consumer recyclate – i.e. recycled material of a product after its useful life) from the TEKU® division,
protective caps and plugs made from 100 % PCR from KAPSTO®, recyclable non-food packaging made from up to 100 % PCR from FAMAC®
and high-precision technical series components made from PCR for the automotive industry from K-TECH®.
Recycling experts from all four divisions are continuously working on further ideas for the resource-saving production of a wide variety of products.
Trend: the future belongs to the circular economy.
Achieving a true circular economy is one of the key strategic challenges for all sectors of society.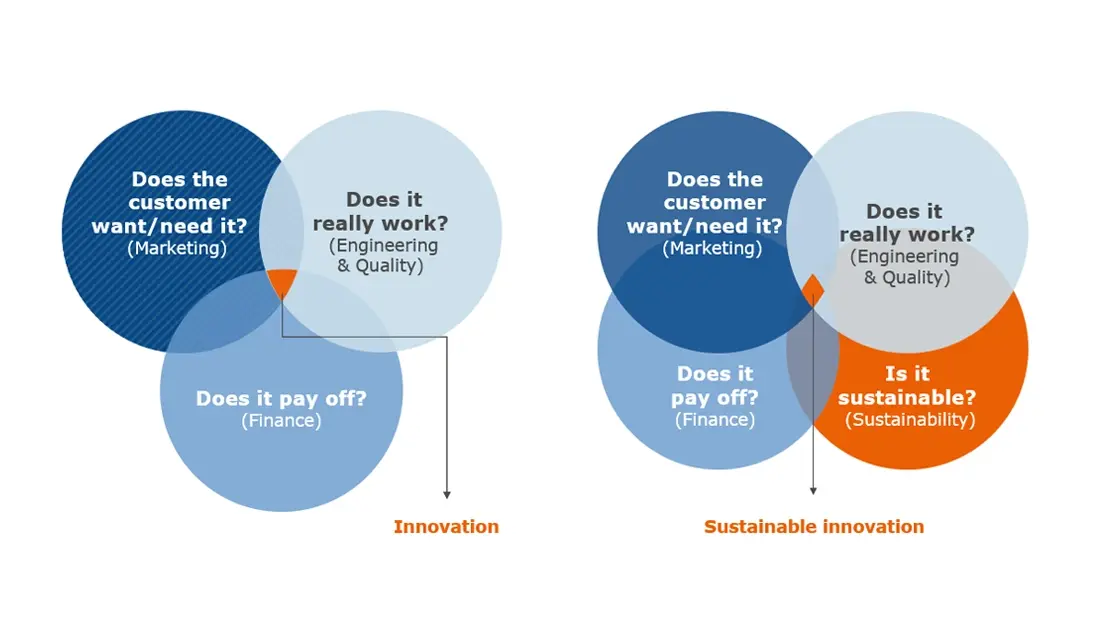 Assuming responsibility together. We need you!
Contact
Do you want to participate? Let's talk about it!
Onsite
Our sales representatives can come straight to your premises. Make an appointment now.
+49 4442 982-0
Monday through Thursday: 8:00 – 17:00 p.m.
Friday: 8:00 – 15:30 p.m.
By e-mail
Twenty-four hours a day. We will get back to you as soon as possible.