SAVING RESOURCES AND PROTECTING THE CLIMATE
Closed material loop with PÖPPELMANN blue®.
Our strategy for protecting resources and the climate is called PÖPPELMANN blue®. As a plastics-processing company, we see it as our duty to make our products and processes as ecological as possible. In our PÖPPELMANN blue® initiative, we entrench concrete, measurable goals. When it comes to climate protection, the focus is not only on efficient production, but also on our material, plastic: Plastic is a recyclable material that is far too often used merely once. We strive to achieve closed material loops in which this valuable resource is used as often as possible – to this end, we work closely with our partners throughout the entire value chain.
.
Sustainability has a long tradition at Pöppelmann.
Circular economy in plastics processing includes reusable and recycling concepts. When it comes to recycling, the Pöppelmann Group places emphasis on a clear differentiation between post-industrial recyclate (PIR) and post-consumer recyclate (PCR). PIR refers to recycled production waste, for example sprues and material from products that have not yet been used. On the other hand, PCR is obtained by recycling the material of a product after it has been used. A true cycle can therefore only be created with recyclates produced from post-consumer waste, for example household recycling waste (collected in a yellow bag in Germany), because only the use of PCR reduces the amount of raw materials (such as petroleum), which have to be extracted from scratch. The company recommends its customers to give preference to PCR materials if it is technically possible. Since 2013, the company has been gaining ground-breaking experience in plastics processing and also produces PCR and PIR recyclates at its in-house compounding plant in Holdorf.
Goals:
100 % of our packaging will be recyclable by 2025 and will comply with the standards in force at that time. We will use an average of at least 60 % recycled material in our production in 2025. We will use an average of at least 50 % PCR material in our production in 2025. We will reduce our Scope 3 emissions in accordance with the criteria of the Science Based Targets Initiative (SBTi).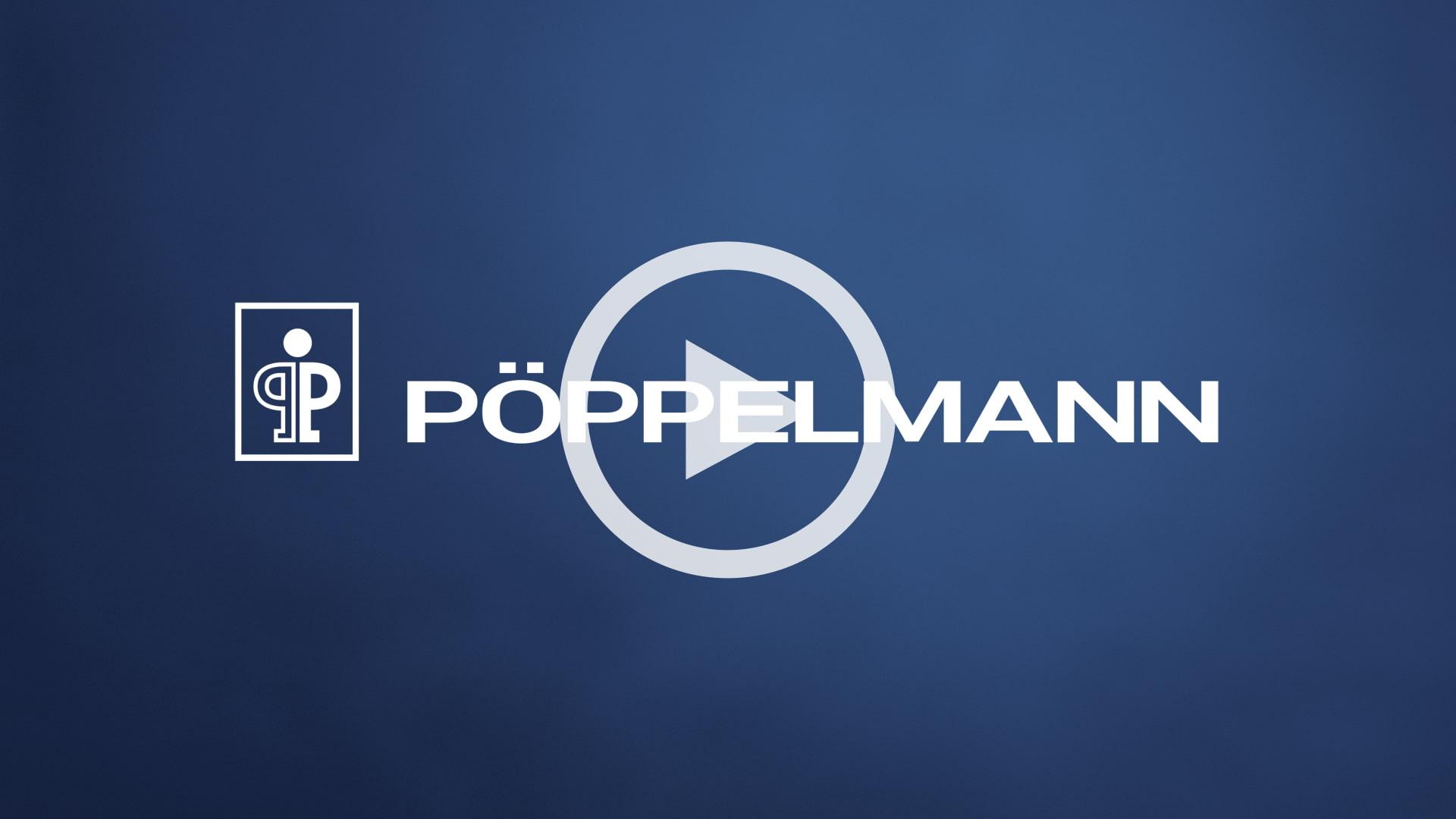 "With PÖPPELMANN blue®, we want to promote the necessary transition from a linear to circular economy bring ecological thinking into line with economic action."
Matthias Lesch, CEO, Pöppelmann GmbH & Co. KG

How we implement PÖPPELMANN blue® in our divisions:
Pöppelmann KAPSTO®
Resource-saving protective elements made from recycled plastics: By using 100 % recycled material, which in some cases even comes from our customers' used protective elements, we close the material loop.
Pöppelmann FAMAC®
Resource-saving packaging made of recycled plastic for the (non-)food or pharmaceutical/medical sectors: In this way, we reduce the proportion of virgin plastic, of which we need 12 million tonnes annually in Germany alone.
Pöppelmann TEKU®
Resource-saving plant pots made from recycled plastics: The plastic used in our Circular360 plant pots comes straight from household recycling waste and ends up there again, too. This closed material loop saves resources and protects the climate.
Pöppelmann K-TECH®
Development and production of resource-saving, technical series product solutions made of PCR for the automotive, electrical, mechanical engineering and equipment manufacturing sectors: We calculate and reduce the carbon footprint.
Contact
Do you have any questions? The Pöppelmann team will be happy to answer them.
Onsite
Our sales representatives can come straight to your premises. Make an appointment now.
+1 866-886-1556
Monday through Thursday: 8:00 – 17:00 p.m.
Friday: 8:00 – 15:30 p.m.
By e-mail
Twenty-four hours a day. We will get back to you as soon as possible.