The K-TECH® catalogue programme for quickly available protection and fastening systems
in both the industrial and the automotive sector, the quantity of electronic components and connection systems are increasing enormously. As a result, requirements in this environment are constantly becoming more stringent. What's more, the time available for development and innovation is getting shorter and shorter. As an expert in plastic solutions with over 40 years of experience, we have specifically adapted to these requirements and, thanks to Protectors4Connectors, we have built up a catalogue programme that is dynamically growing to accommodate these new framework conditions. Our goal is to get your project even faster on the road. This not only saves you time, but also patience. Discover how we secure, guide and protect your components with Protectors4Connectors.
Dress Covers
Dress covers for various connectors and pin housings enable optimal usage of the vehicle installation space thanks to different outlet directions.
Our advantages at a glance:
A dynamically growing catalogue programme: The product range of protection and fastening systems for electronic connectors, corrugated tubes, cables and cable assemblies.
One solution for many applications: Connector design standards often allow us to commonize our products to fit several different applications.
Items for tight installation spaces: Protectors4Connectors offers a variety of low profile caps for vehicle applications with tight installation spaces.
Expert advice: We have plastic experts on hand to offer advice and provide solutions by phone or directly on site.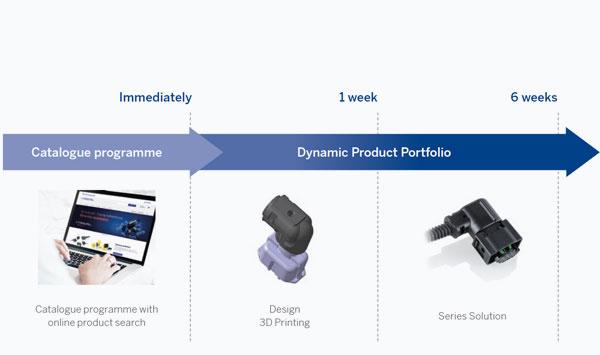 Contact
Do you have any questions? The Pöppelmann team will be happy to answer them.
On-site
Our sales representatives can come straight to your premises. Make an appointment now.