DRIVING ASSISTANCE
High-precision plastic solutions for automated driving.
Modern driver assistance systems are practical aids to improve road safety and comfort. For this segment, we develop and produce plastic solutions that offer an exceptional technical platform. From multifunctional carrier plates to radar and control unit enclosures – the innovative developments of Pöppelmann K-TECH® are design to meet all required objectives for the corresponding driving assistance system. Discover our expertise and simply contact us regarding your specific application: +49 4442 982-6010.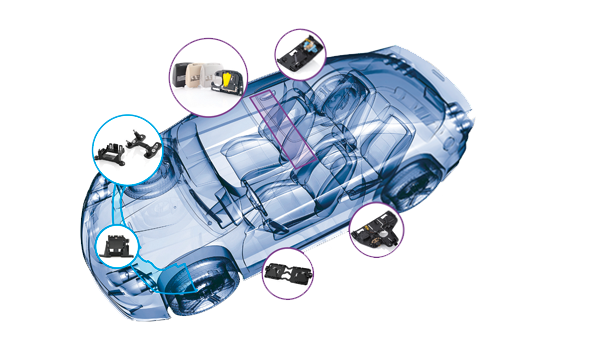 Carrier plates / cover caps
Added value:
System responsibility, including installation of additional components and mounting brackets.
Material, tool and process adapted to requirements.
Reduction of the project duration by a team with many years of experience.
Holding systems for radar sensors
Added value:
Overmolded metal inserts for optimal attachment to the body
Modular concept: standardized sensor holder, individual vehicle interface
Contact
Do you have any questions? The K-TECH® team will be happy to answer them.
On Site
Our sales representatives can come straight to your premises. Make an appointment now.
+49 4442 982-6010
Monday through Thursday: 8:00 – 17:00 p.m.
Friday: 8:00 – 15:30 p.m.