Pöppelmann KAPSTO® caps provide optimal protection during production, storage and transport. Whether for external threads, bolts, pipes and pins – with over 3,000 dimensions, the KAPSTO® standard program provides the perfect protection for outdoor environments. Plastic end caps, pipe protective caps, cover caps and protective sleeves provide your application with bespoke protection according to your needs.
KAPSTO® - PROTECTIVE CAPS
KAPSTO® - plastic protective caps for every application.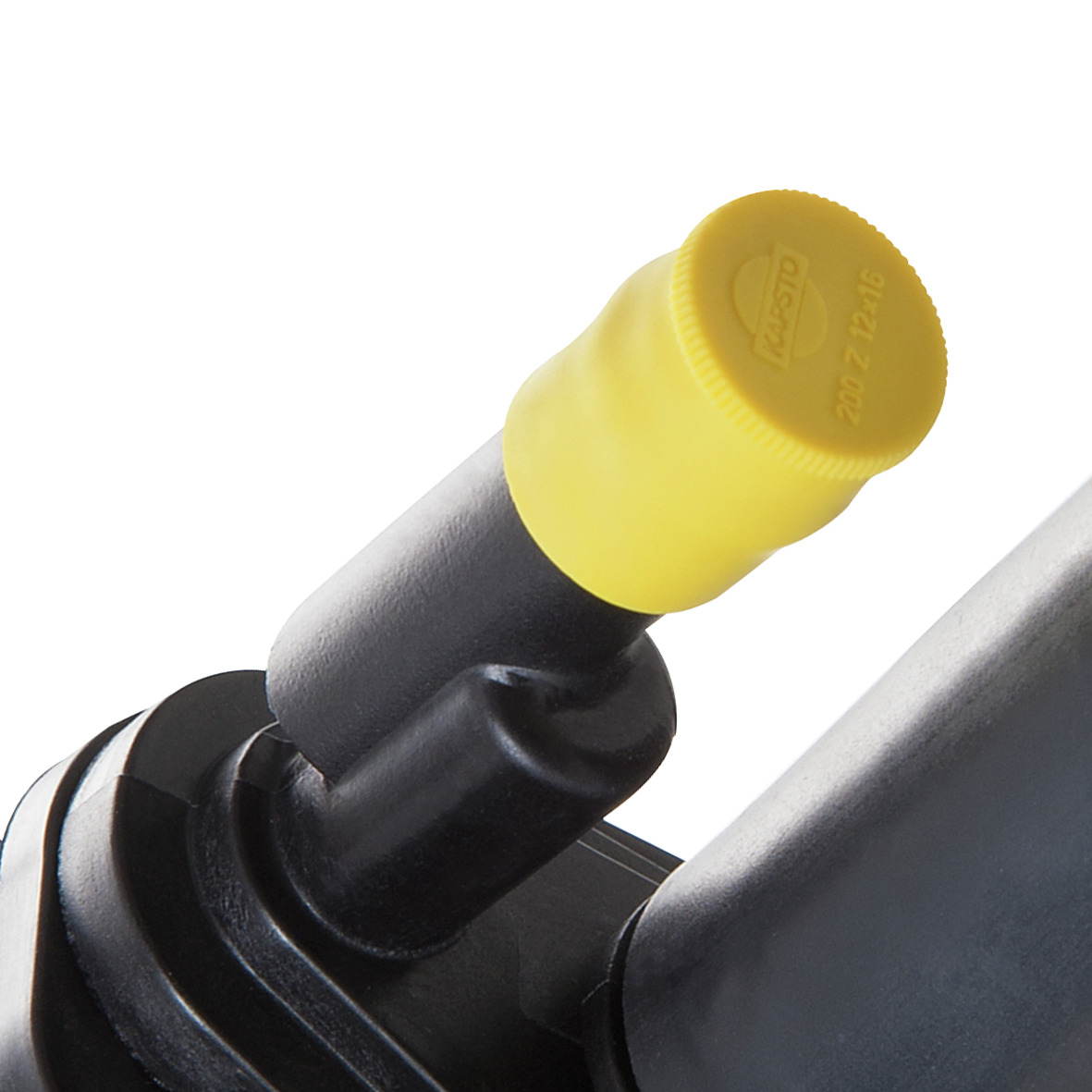 Conical design of the caps, internal lamellas, flexible material such as TPE or clamping ribs ensure optimum fit with maximum protection. KAPSTO® plastic protective caps are optimized for your individual application – from threaded bolts, pipe ends, SAE connectors and high-voltage connectors to banjo bolts, tapered grease nipples and many other applications. Whether robust, abrasion resistant, temperature resistant, impact resistant or sealing – you will find the right protective caps in different materials such as PE-LD, PE-LLD or EVA. Our most common protective caps are also available in post-consumer recycled material (PCR-PE or PCR-PP) and have been awarded the Blue Angel by the German government.
CONTACT
Do you have any questions? The KAPSTO® team will be happy to answer them.
On-site
Our sales representatives can come straight to your premises.
+1 866-886-1556
Monday through Thursday: 8:00 a.m.–17:00 p.m.
Friday: 8:00 a.m.–15:30 p.m.
By e-mail
Twenty-four hours a day. We will get back to you as soon as possible.