Pöppelmann KAPSTO® plastic screw caps provide optimal protection during production, storage and transport. The KAPSTO® standard program provides screw caps for all common threads. Whether for metric, imperial and American threads, pipe threads or Withworth threads – we provide the perfect protection for your external threads. Our GPN screw caps serve to protect, seal and close. Gaskets and easy-to-grip external rib enable a firm fit and quick installation.
KAPSTO® - SCREW CAPS
KAPSTO® - plastic screw caps for every application.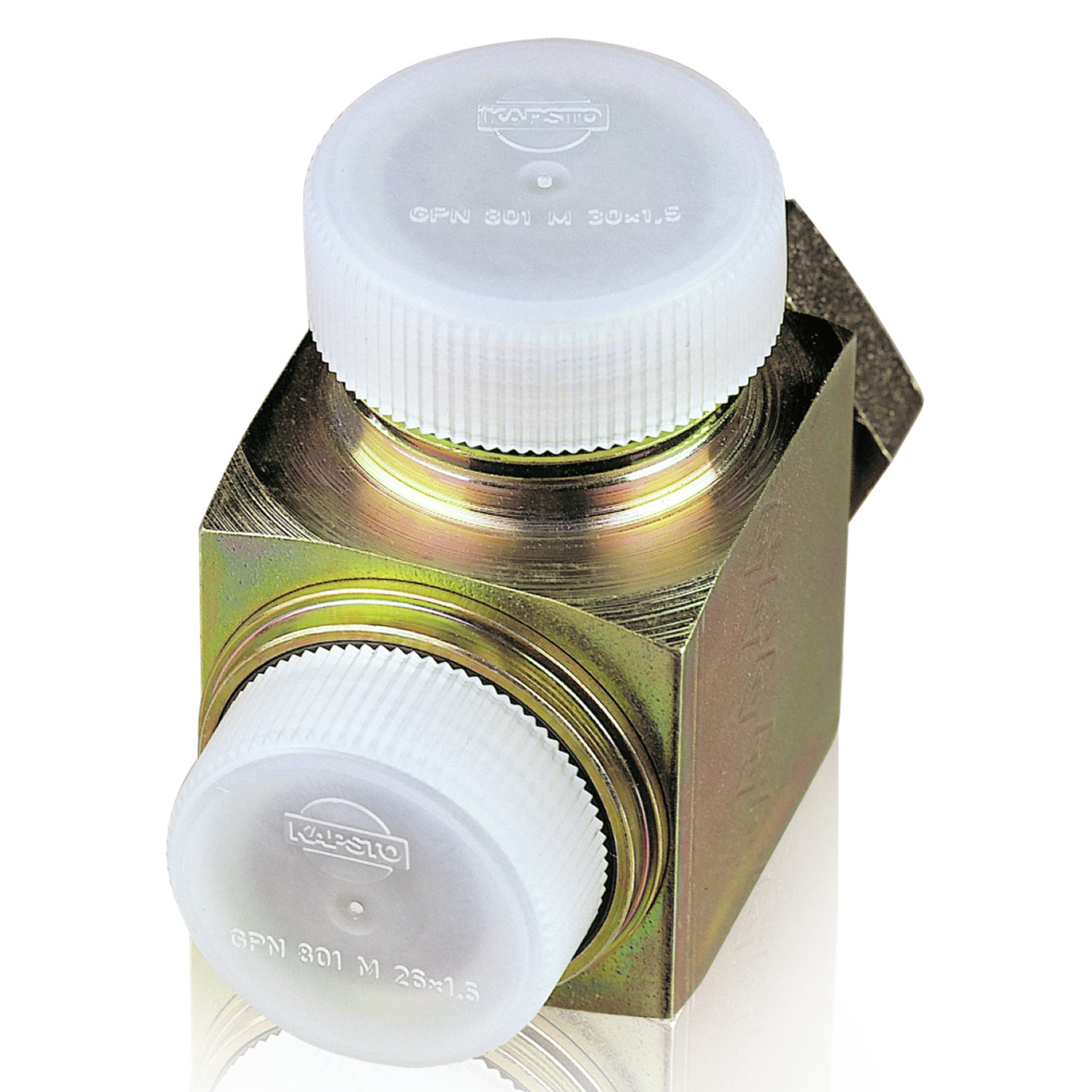 KAPSTO® plastic screw caps are available for all common thread types. Whether for metric, inch or American threads, pipe threads or Whitworth threads – our products offer the perfect protection for external threads. Sealing rings ensure that the screw caps seal within certain limits, and easy-grip outer ribs enable fast assembly and disassembly. Our screw caps from our standard program are available in PE-HD and PE-LD materials.
Contact
Do you have any questions? The KAPSTO® team will be happy to answer them.
On-site
Our sales representatives can come straight to your premises.
+49 4442 982-9100
Monday through Thursday: 8:00 a.m.–17:00 p.m.
Friday: 8:00 a.m.–15:30 p.m.
By e-mail
Twenty-four hours a day. We will get back to you as soon as possible.