Closed material loop
Sustainable plant pots, trays and growing systems
Under the umbrella of the PÖPPELMANN blue® initiative, which bundles all our activities for a closed material loop, we develop sustainable plant pots that completely close the material loop. That's why the plastic for our plant pots in the Circular360 category comes directly from the yellow bag and ends up there again. This is how we take responsibility for our products.
More climate protection through resource-saving plant pots.
Circular360
The plant pots from this product range are at the top of the new TEKU® 4 level classification – and for good reason: As the name suggests, in the product life they circulate completely 360 degrees back to the beginning, from production, use and disposal to kerbside recycling in the material loop. For these pots – developed as part of our corporate initiative PÖPPELMANN blue® – we have already completely closed the material loop.

Plastic accounts for at least 80 % of the pots composition and this comes 100 % from household kerbside recycling collections as certified by the RAL quality mark.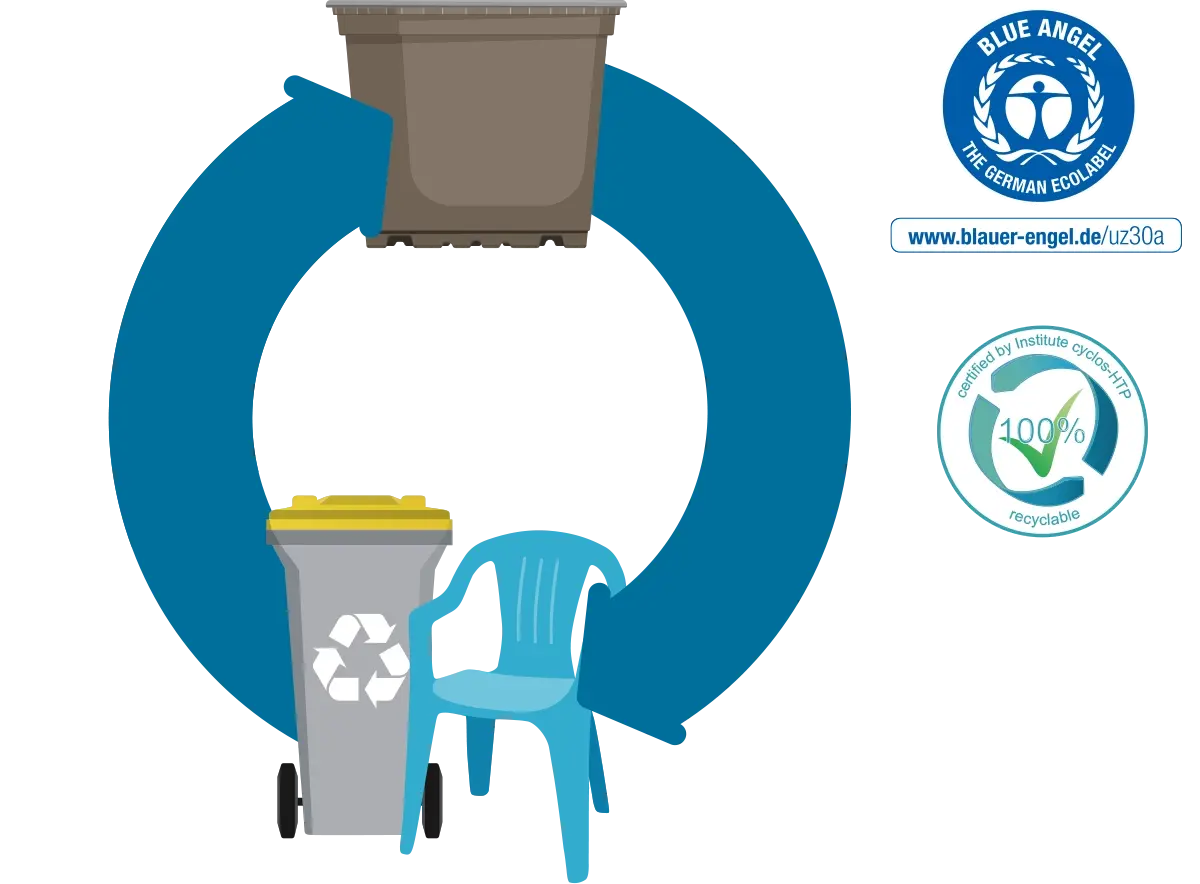 PCR Recyclable
The plant pots in this series are 100 % kerbside recyclable. For production we use PCR plastic which has been sourced from European countries including Germany. However, this recycled plastic is not necessarily from household waste, but also from other suitable disposed products such as garden furniture. These plant pots are available in the colours PCR Recyclable taupe/grey and PCR Recyclable terracotta/grey.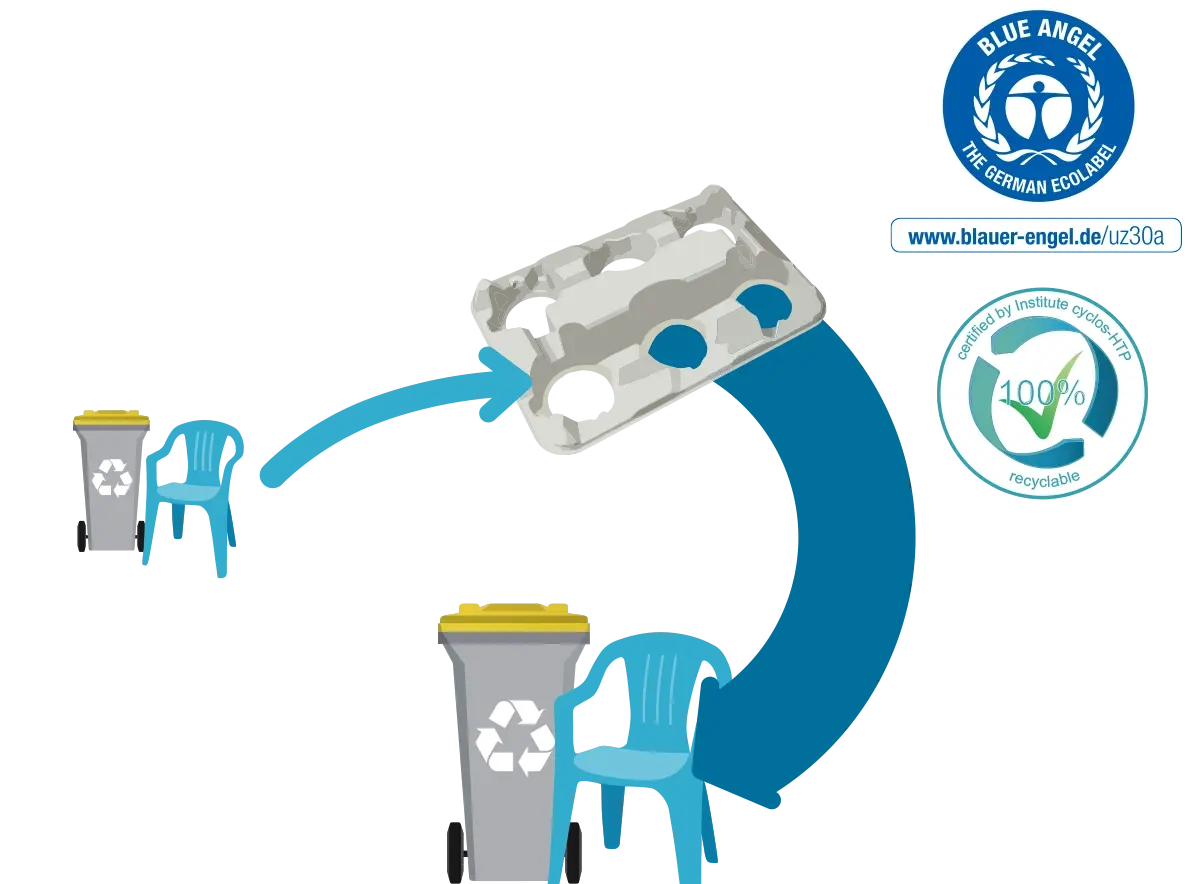 Baseline
Discover our new alternative to black, non-recyclable plant pots: Baseline plant pots are 100 % recyclable and thus remain in the cycle.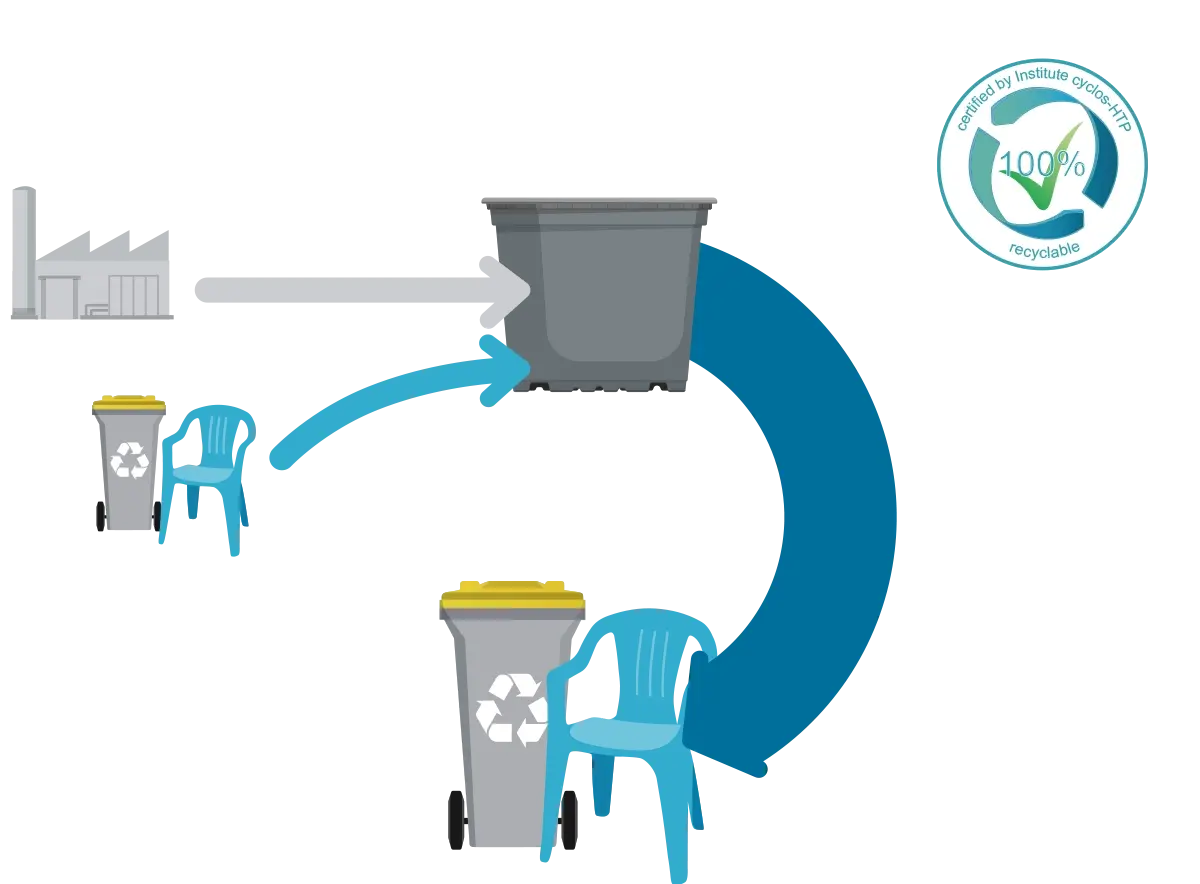 Black
The plant pots in this series meet all Pöppelmann quality requirements. They are made of PIR and/or virgin material.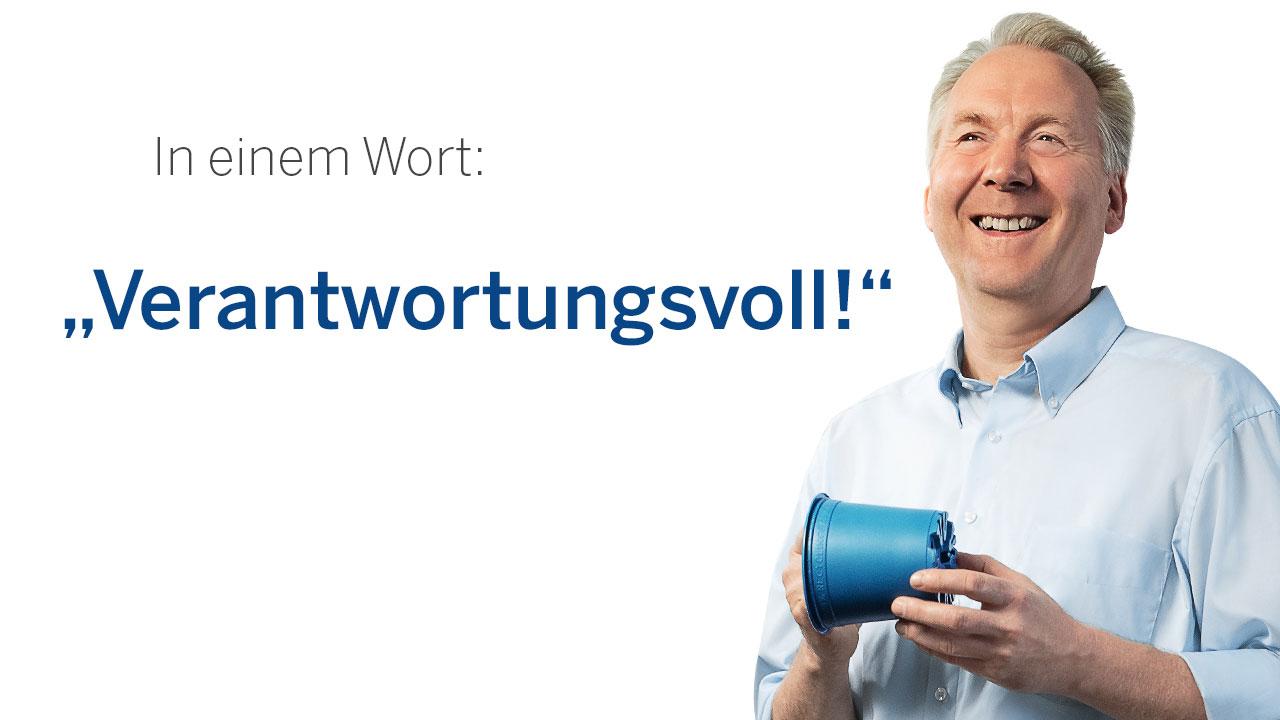 Sustainable plant pots in use
Since January 2019, Gartenbauzentrale Papenburg has been using plant pots from the Circular360 category to grow its kitchen herbs. We have been working with Gartenbauzentrale Papenburg for a very long time. We are therefore pleased that we were able to convince them of our sustainable plant pots and that together we are increasing the recycling rate. We do it. Together.
THE STUDY
Circular economy: understanding, willingness to buy & perception.
What do consumers understand by circular economy and recycling? How expensive may plastic packaging such as plant pots made of recycled material obtained from the yellow bag or comparable household waste management systems be? Which ecolabels and certificates do consumers trust? To answer these and other questions, the independent Bremen-based market research institute "konkret" was commissioned to conduct a representative survey.
Find out more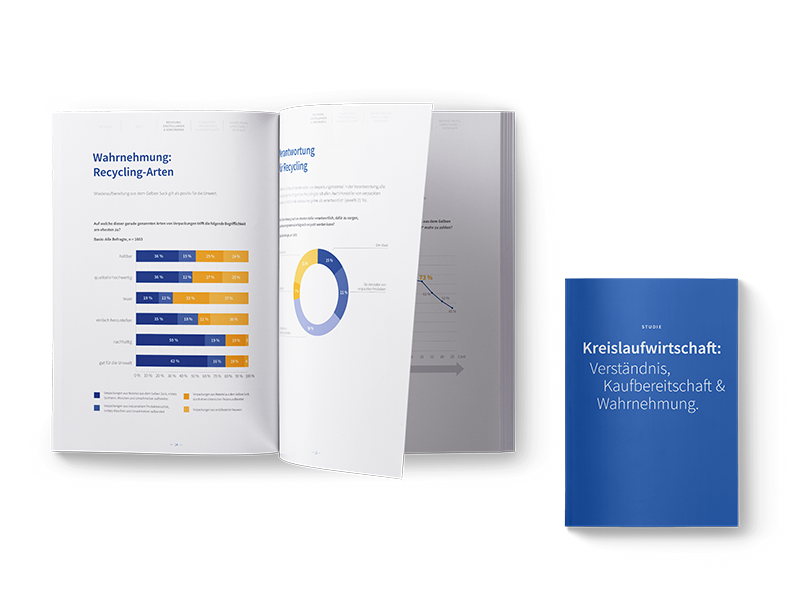 TEKU® plant pots of the initiative PÖPPELMANN blue® are certified with the Blue Angel for the use of recycled plastic.
Alliance for the recycling economy of the EU Commission. The signatories affirm their support for the objective of the EU Commission to use ten million tons of recycled plastic in new products by the year 2025.
The certified TEKU® ­products are 100 % ­recyclable in the German Dual Systems and in ­comparable household waste collection systems in various European countries.
By signing the Global Commitment, Pöppelmann has committed itself, among other things, to significantly increasing the proportion of recycled plastic waste from the collection of recyclable materials for the production of plastic packaging on average by 2025.
CONTACT
Do you have any questions? The TEKU® team will be happy to answer them.
+49 4442 982-321
Monday through Thursday: 8:00 – 17:00 p.m.
Friday: 8:00 – 15:30 p.m.
By e-mail
Twenty-four hours a day. We will get back to you as soon as possible.