PRINTING AND LABELING
Outshining appearance:
First class printed or labelled plant pots.
Fast service and high quality printing - the small details are often what makes a big difference. In other words: precision work. This is crucial for the print quality on plant pots. And it is decisive for something else too: your success.
TEKU® FLEX+
Flexible print runs.
Intensive colours.
Photo printing on all pot colours.
Lacquer finish available.
Almost unlimited shades (CMYK standard).
Offset printing process
Monochrome printing.
Multicolour printing with spot colours.
Photo printing on white pots.
Action printing.
Labelling
Securely attached labels.
Excellent readability of the EAN codes.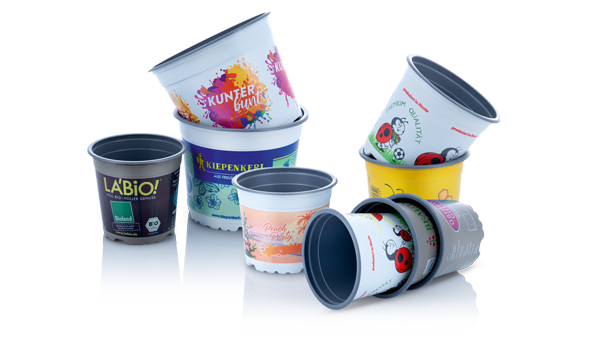 MARKETING CONCEPTS
Above all, good ideas deserve one thing: perfect implementation.
Customer-oriented and competent: Thanks to fast service and the most modern printing methods, Pöppelmann TEKU® meets your individual needs spot on every time and in the best quality. We have the necessary expertise for your concept under one roof. Whether you already have a clear idea or just a rough idea - we'll help you increase your sales. Our comprehensive service guarantees a quick and easy implementation of your design requirements. Even for shorter runs, we will support you in a flexible and simple manner with our innovative TEKU® FLEX + printing process. Because only a first class printed plant pot rounds off a coherent marketing concept. Get in contact with us. We provide you with advice and support.
More options - for your success.
CONTACT
Do you have any questions? The TEKU® team will be happy to answer them.
+49 4442 982-321
Monday through Thursday: 8:00 – 17:00 p.m.
Friday: 8:00 – 15:30 p.m.
By e-mail
Twenty-four hours a day. We will get back to you as soon as possible.