PÖPPELMANN 3D STUDIO
Individual 3D models – for impressive presentations.
Brilliant printed pots and containers support the level of awareness of your products sustainably while promoting sales. However, developing appealing and innovative designed plant pots is not only a highly creative process but also a very complex one. Besides aesthetical aspects, even technical parameters must be considered.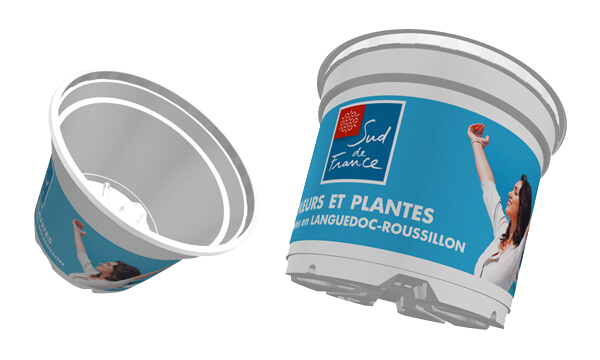 Implement your own ideas quickly and free of charge.
Thanks to the new Pöppelmann TEKU® 3D Studio, you can now visualise your design ideas quickly and easily in impressive quality and at the same time perform checks completely for free. Numerous design templates for various plant and pot container series from the TEKU® product range are available on www.poeppelmann.com/teku-3d. After the free download, you can edit them in popular graphics programs and then re-upload them as PDF. After a short time, you receive a freely rotatable 3D model of your individually designed plant pot or container. – Discover more in person!
TO THE TEKU® 3D STUDIO
The advantages of the Pöppelmann TEKU® 3D Studio at a glance:
Free design service.
Templates for many TEKU® plant pots and containers.
Compatible with many popular graphics programs.
Freely rotatable 3D model of the individually designed pots or containers (3D PDF).
Easier and more effective coordination with decision makers.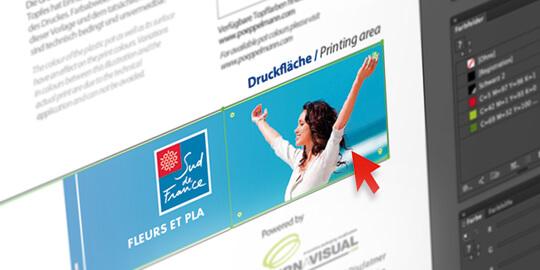 Contact
Do you have any questions? The Pöppelmann team will be happy to answer them.
On-site
Our sales representatives can come straight to your premises. Make an appointment now.
+49 4442 982-0
Monday through Thursday: 8:00 – 17:00 p.m.
Friday: 8:00 – 15:30 p.m.
By e-mail
Twenty-four hours a day. We will get back to you as soon as possible.