TEKU® PRODUCT RANGE
Pöppelmann TEKU® – Products for the professional horticultural industry.
When it comes to plants, Pöppelmann TEKU® is your strong and reliable partner. Whether high-quality plant pots, professional cultivation systems or innovative transport and germination trays, we are the specialist in products for commercial horticulture. We offer our customers sophisticated solutions and added values for the best plants, maximum efficiency and effective resource conservation. Practical ideas for excellent self-marketing complement our diverse portfolio.
PÖPPELMANN TEKU®
Innovation for growing success.
The Pöppelmann TEKU® division develops and produces plant pots and cultivation systems for the professional horticulture industry. The diversity of the TEKU® range with over 600 products in more than 2,000 versions offers the ideal solution for every type of cultivation. From pots and trays through to custom printing, Pöppelmann TEKU® offers you everything from one source.
Find out more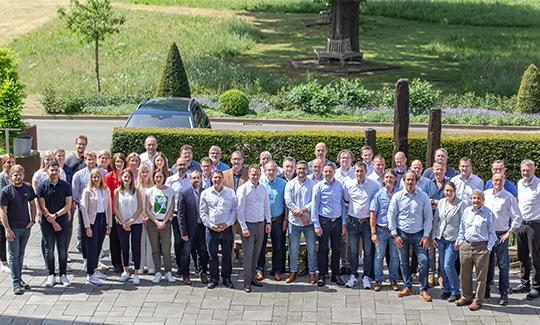 CONTACT
Do you have any questions? The TEKU® team will be happy to answer them.
+49 4442 982-1680
Monday through Thursday: 8:00 – 17:00 p.m.
Friday: 8:00 – 15:30 p.m.
By e-mail
Twenty-four hours a day. We will get back to you as soon as possible.